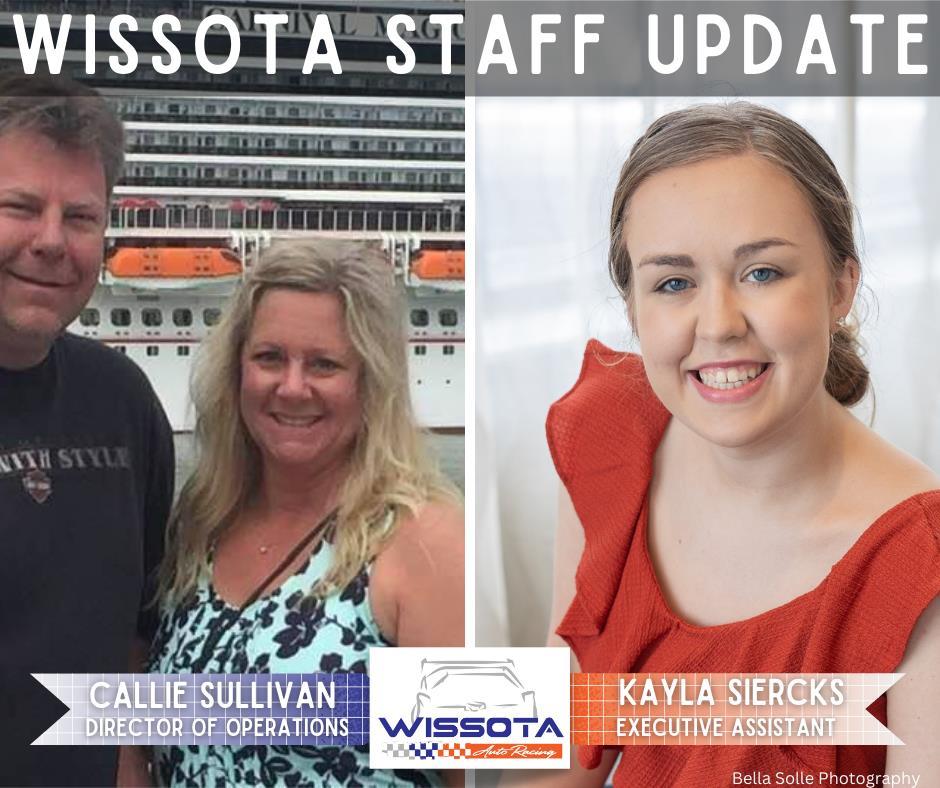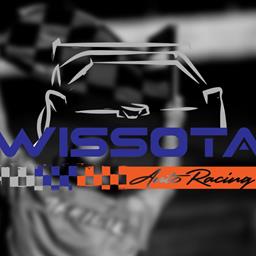 ---
Callie Sullivan Named WISSOTA Director of Operations; Kayla Siercks Joins WISSOTA as Executive Assistant
St. Cloud, Minnesota - January 24, 2023
WISSOTA Promoters Association, Inc. announces longtime employee Callie Sullivan has been named Director of Operations, effective January 1, 2023.
Sullivan, who hails from Dassel, Minnesota has been employed with WISSOTA since 2001, has served many roles within the organization, beginning with serving as the WISSOTA Midwest Modified Point Director in 2001 and later assuming the role of Sprint Car and Late Model Point Director as well.
She then became WISSOTA's first full-time employee in 2007 as the Office Administrator and serving as the points and licensing director. She has served in that role until now. Callie is responsible for the day-to-day operations of WISSOTA and manages the company's office, which includes overseeing several office staff, handling all licensing, points, the WISSOTA 100, the Expo, the annual promoter meetings and national awards banquet and many other offerings that the organization has on any given day.
Callie has an extensive background in auto racing, going to races with her father from the age of 4. Her and her ex-husband began racing stock cars in 1990 and was a part of an IMCA National Championship winning team in 1992 before he was injured in an on-track accident in 1993.
From there, she served as the Promoter at the Fiesta City Speedway in Montevideo, MN for 12 years from 1995 through 2006. During those seasons, she was a part of starting the Midwest Racing Association, which was an organization that oversaw eight area tracks that ran the new Midwest Modified division. The Midwest Modified division then joined WISSOTA in 2001 with over 200 cars.
She kept busy starting in 2006 when she and her husband, Craig "Sully" Sullivan, co-directed the WISSOTA Late Model Challenge Series. They took a hiatus from the series after the 2010 season and were back in action from 2016-2018. She has been helping on the road with the WISSOTA Late Model Challenge Series periodically and behind the scenes since.
Callie's new title won't change her deep involvement in the organization's office management as she will continue to oversee the office and will work directly with the organization and management of all the organization's operations moving forward as well.
Executive Director, Rod Lindquist stated, "without Callie at my side for the first 10 months here at WISSOTA, I would have been completely overwhelmed with getting acclimated to my position as the Executive Director." Lindquist went on to say, "Callie has a wealth of knowledge in every aspect of the operations at WISSOTA and was long overdue for this promotion."
Additionally, WISSOTA is pleased to announce that Kayla Siercks has taken on a new position as Executive Assistant. Her primary focus will be in Partner/Sponsor follow through, support and relations. Not only will she be helping with the Structural Buildings WISSOTA Challenge Series but will also be very involved in the planning, implementation and enhancements at both the WISSOTA 100 and the 2023 EXPO which will be held during the Annual Meetings and National Awards Banquet in November.
Rod Lindquist, WISSOTA Executive Director stated "Kayla will be an instrumental part of my new initiative of stepping up Promoter Relations through our collective buying power and newly established national accounts and vender programs"
Kayla comes to us with an extensive background of growing up in the racing scene which includes being a former racecar driver herself. She is a graduate from Princeton High School and is graduating from St. Cloud State University in May.
---
Submitted By: Camryn Sullivan
Back to News