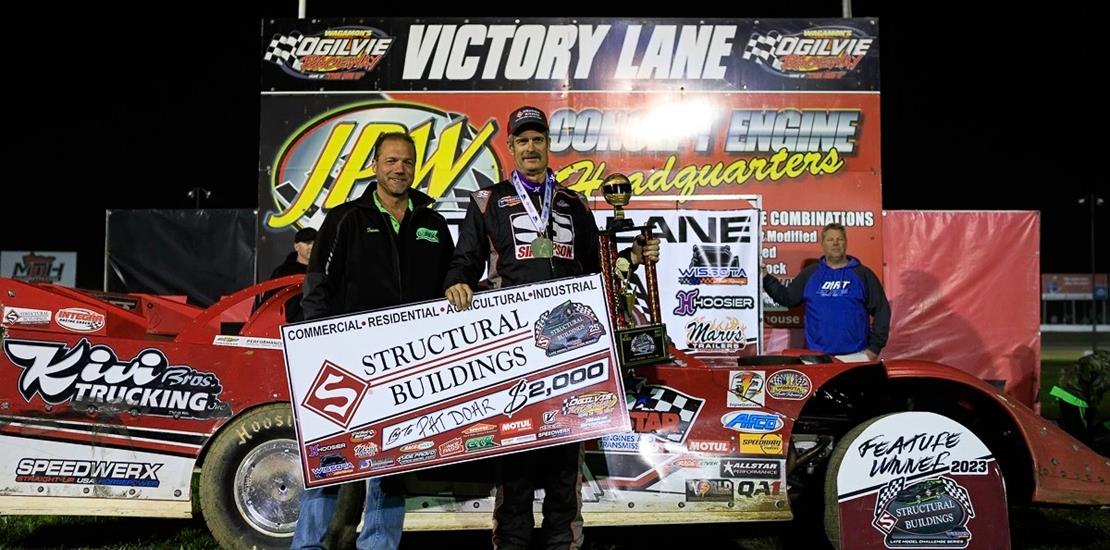 6/1/2023 -
The 2023 season for the Structural Buildings WISSOTA Late Model Challenge Series rolled along on Saturday, May 20th with the first visit of the season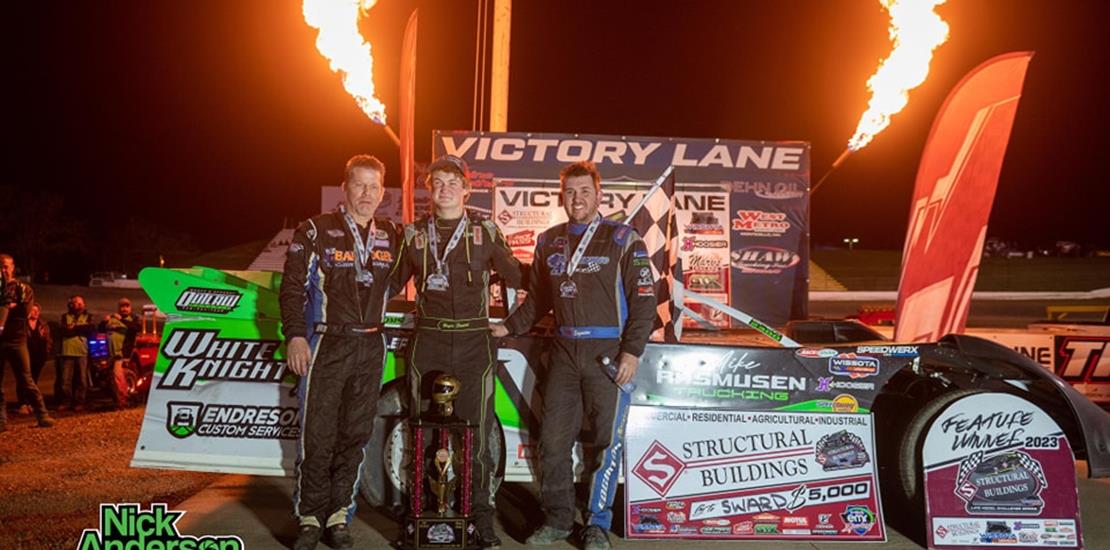 6/1/2023 -
The 2023 season for the Structural Buildings WISSOTA Late Model Challenge Series went green on Friday, May 19th at the I-94 emr Speedway in Fergus, Fa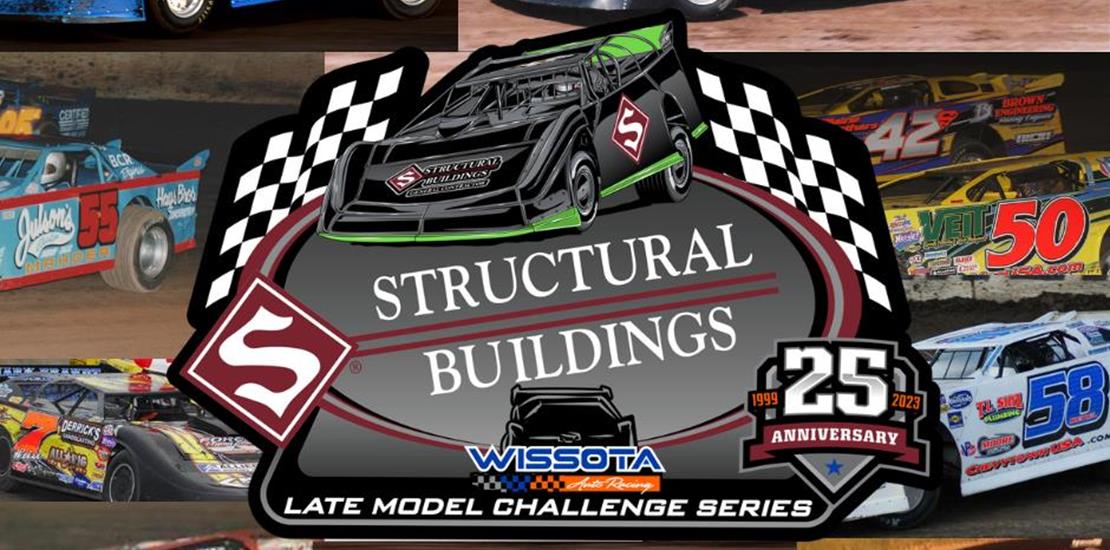 6/1/2023 -
Fans and drivers alike will notice several format changes as the Structural Buildings WISSOTA Late Model Challenge Series heads into its 25th annivers
Quick Info
Racing Since

2012

Age

46

Spouse

Amy

Children

Morgan, Caden

Occupation

Construction Superintendent

High School

Belgrade High School

College

Montana State University
Sponsors
Langlas
Amsoil
Rock Bar Ranch
406 Brewery
J&D Customs
PEDE and associates
1st Choice Storage
Blackmore Electric
2022 treated Team 21 good last year. The 2016 TWR Wissota Street Stock won 11 features in the state of Montana last year and the 2020 Devilbiss Modified took home 5 checkered flags. We are looking forward to our 2023 Race Season and Hope to win our 1st Modified Track Championship as last year we were Bridesmaids in the Mod at Gallatin Speedway and Big Sky Speedway. See ya all at the track. This will be the 1st year since 2016 that we are back to a one car race program, well kinda, a 14 yr old hot shoe is going to take over the Wissota Street Stock driving duties this year.
8 time Montana Wissota Street Stock State Champion-2014,2015, 2016, 2017 2018, 2019, 2020 and 2022.
7 time defending Gallatin Speedway Wissota Street Stock Track Champion-2015, 2016, 2017, 2018 and 2019, 2021, and 2022.
Big Sky Speedway Wissota Street Stock Track Champion 2015, and 2020.
3rd in Wissota National Points-2019.
11th in Wissota National Points-2018.
2nd in Wissota National Points-2017.
4th in Wissota National Points-2016.
12th in Wissota National Points-2015.
2018, 2021 Gallatin Speedway SuperNationals winner.
2019 and 2022 Modified State Champion
122 Career Feature Wins.
Bowhunting, hunting, Shed hunting, basketball
Dan Blackford- Crew Chief
Jordan Ohotto
Matt Muth
Caden Craver
Profile claimed by Cory Craver