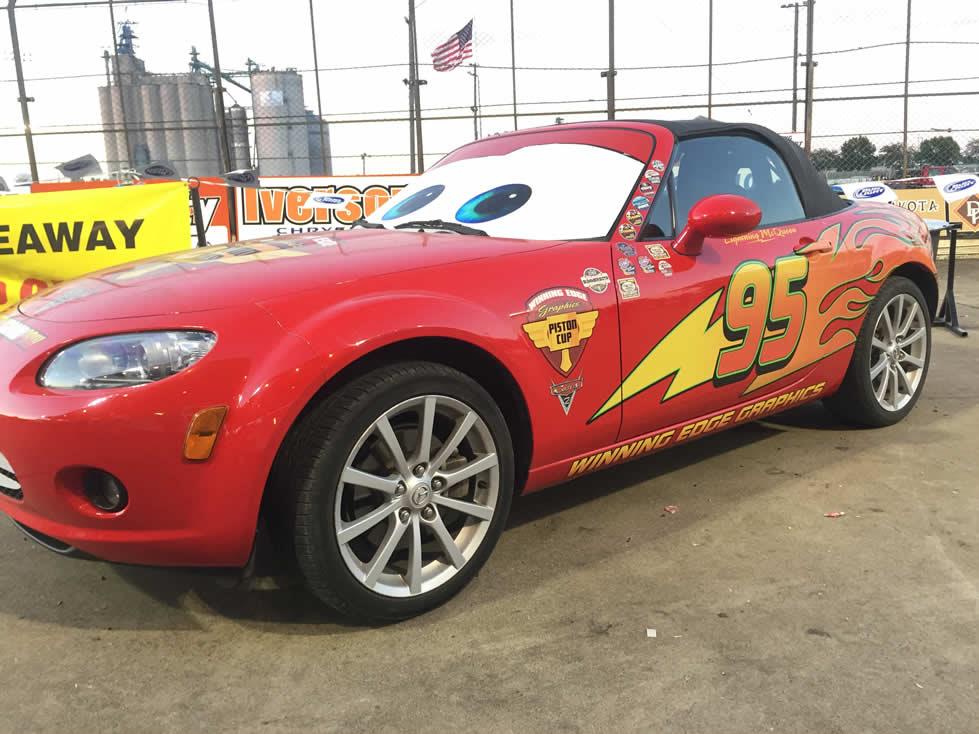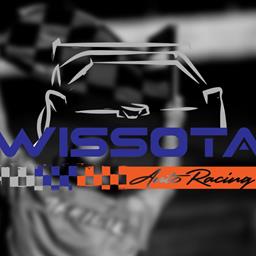 ---
Wedge car, Lightning McQueen car at the WISSOTA 100
Two new activities have been added to the WISSOTA 100 weekend recently. One is geared toward kids and the other to older race fans who either remember or want to know more about the evolution of today's race cars.
For the kids, a Lightning McQueen car will be on display in Huron during the 2016 WISSOTA 100 event.
WISSOTA sponsor Winning Edge Graphics of Alexandria, MN – one of the region's leaders in race car and vehicle graphics, as well as racing apparel, and commercial logo products of all kinds – is bringing Lightning McQueen to the Speedway Motors WISSOTA 100. The shiny little convertible will be a young fan favorite!
Older fans will enjoy a display featuring an historic "Wedge Late Model" race car, which is being provided by Dick Johanneck, owner of WISSOTA title sponsor PolyDome.
Wedge style Late Models became all the rage during the 1980s, when race car rules around the nation were very loose; in fact, often it was simply "run what you brung" when it came to national Late Model touring races at that time in our racing history.
The car Jonanneck will bring is one of the Wedge Late Models of that era and it has been kept in beautiful show condition all these years. Wedge Late Models were "triangle shaped" from front to rear, like a wedge, and often featured clear Lexan spoilers, wings and other side panels which provided unique aerodynamics.
True "outlaw"?racers devised their own wild wedge designs and enhancements to find any small advantage to win more races, and many of those aerodynamic concepts remain today in the Late Model body designs.
If you want to gain a new appreciation for today's Late Models, as well as those who pioneered bold, wild body designs in our history, be sure to view the Wedge Late Model display at the 2016 WISSOTA 100.
For more information on many other activities during the WISSOTA 100 event in Huron, SD from September 13 through 17, visit www.wissota.org.
Back to News