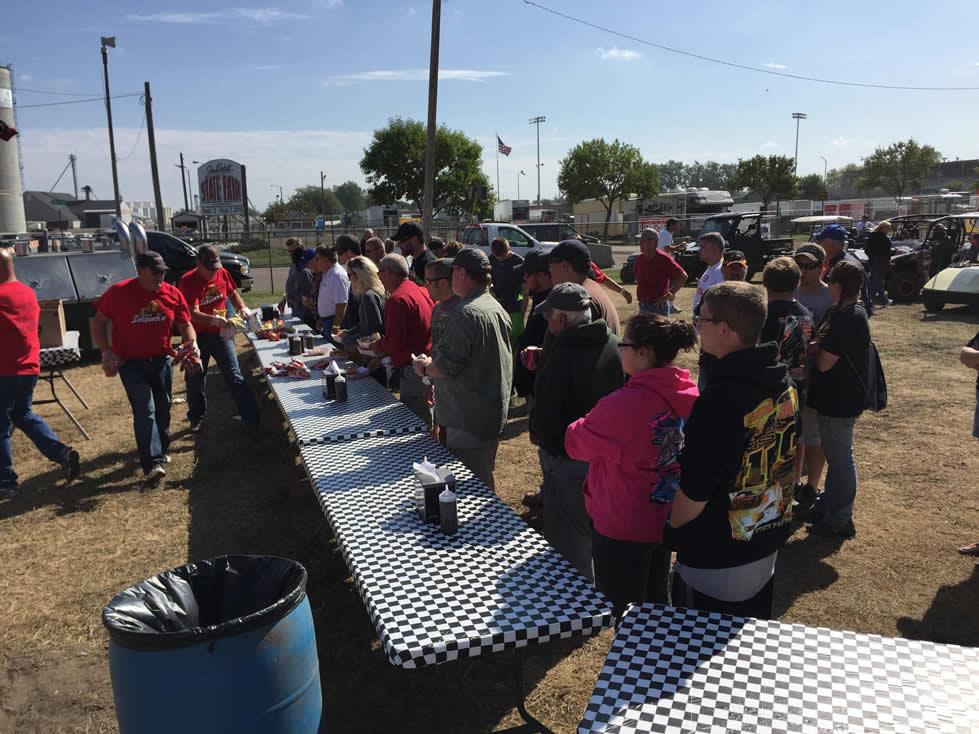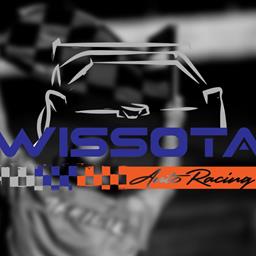 ---
Jack Link's provides free lunch in pits at WISSOTA 100
Thursday is free lunch day in the pits during the WISSOTA 100 again in 2016.
If you try hard, you can almost smell the pork cookin' already!
Speedway Motors WISSOTA 100 sponsor Jack Link's will prepare their massive BBQ cookout in the pits once again at Dakota State Fair Speedway on Thursday, September 15.
"On Thursday, everyone in the pits can come for a free, hot BBQ lunch supplied by Jack Link's," said Dakota State Fair Speedway promoter Orville Chenoweth. "They've fed us the past seven years with fantastic pork loin sandwiches and they're going to do it again this year," he added.
The Speedway Motors WISSOTA 100 will be hosted at Chenoweth's track again this year.
The BBQ lunch will be served beginning at 12:00 noon on Thursday of the WISSOTA 100. Follow the delicious smells and arrive hungry! The Jack Link's crew will be set up and serving again in the same location, right between the "inner"?and "outer"?pits.
The Jack Link's BBQ feed will be free and open to everyone who is in the pits on Thursday during the Speedway Motors WISSOTA 100.
"Jack Link's has a cookout crew for big events like this and they put together a great barbecue," said Chenoweth. "This is a great reward for all of the racers, their families and crew members who come to the WISSOTA 100."
"I can tell you, this is great BBQ,"?said WISSOTA President Phil Merten. "No such thing as a free lunch? Wrong. We've got it at the WISSOTA 100 thanks to Jack Link's,"?he added.
Jack Link's, producer of more than 100 different snack meats, is ready to once again Feed Your Wild Side at the 2016 Speedway Motors WISSOTA 100.
Headquartered in Minong, WI, Jack Link's is the leading U.S. meat snack brand and fastest growing meat snack manufacturer worldwide. Jack Link's uses only the finest cuts of meat, savory seasonings and an exact attention to detail to create their mouth-watering snacks, like Jack Link's Jerky, Tender Cuts, X-Sticks, Steak Nuggets, Beef Steaks, Beef Sticks, Beef & Cheese Sticks, Jack Packs, Deli Cuts Sausage and much more.
Learn more about Jack Link's by logging on at www.jacklinks.com and watch funny Jack Link's videos at www.messinwithsasquatch.com.
Be sure to grab a couple bags of Jack Link's snacks at the C-Store when you fill the tank to head to Huron, SD for the 2016 Speedway Motors WISSOTA 100.
Back to News