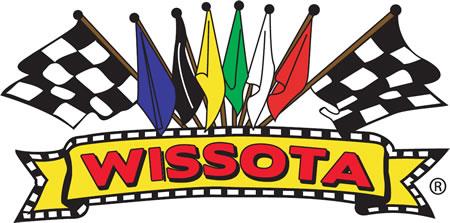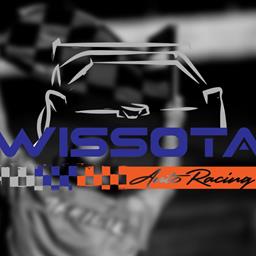 ---
If you don't have your WISSOTA 100 tix yet, get them!
WISSOTA Auto Racing, along with the South Dakota State Fair staff, remind race fans that they can purchase tickets for the 2016 Speedway Motors WISSOTA 100 either online or by phoning the State Fair office.
The organization's marquee event will be held Wednesday through Saturday, September 14-17, 2016 at Dakota State Fair Speedway on the South Dakota State Fairgrounds in Huron. There will also be practice night on Tuesday, September 13.
Over the past seven years, attendance has been huge for the richly historic contest, which dates back to the first WISSOTA 100 held in Wisconsin in 1986. The Speedway Motors WISSOTA 100 returned to being a single, unified event for the first time in 2009 after more than a decade of holding separate east and west events.
Grandstand tickets for the 2016 event can be purchased either online or by phone, according to the South Dakota State Fair office staff. You can purchase the exact seats you would like and both adult and youth tickets are available.
To view a seating chart, purchase tickets, and pay securely online, go to www.sdstatefair.com and navigate to the Speedway Motors WISSOTA 100 area.
If you prefer to order by phone, call the SD?State Fair office toll free at 1-866-605-FAIR (3247) and tell them that you'd like to purchase tickets for the upcoming Speedway Motors WISSOTA 100.
The advanced reserved ticket packages include grandstand admission and your choice of reserved seats for all four days of the event, Wednesday, September 14 through Saturday, September 17.
For adults, the four-day advanced reserved seat ticket package is $94; for students, a four-day package, which includes youth tickets and their seats alongside you, is just $28.
Individual children's tickets (not reserved seats) are $5 daily; adult daily tickets (not reserved seats) are Wednesday $18, Thursday $18, Friday $24 and Saturday $30.
Kids under 50 inches in height are free; however, if you are purchasing a reserved seat package and will have your child along, you will need to purchase their reserved seat even though their admission is free. Please contact the fair office if you have any questions on reserving seats adjacent to yours for young children.
The Speedway Motors WISSOTA 100 is a great family getaway if the gang in your house likes stock car racing.
"There's no other racing venue that will get you more entertainment value in one week than the WISSOTA 100, so make your plans today!" said DSFS promoter Orville Chenoweth.
Hundreds and hundreds of race cars will compete during the event with six divisions in WISSOTA represented. The drivers will be from all across the upper Midwest and southern Canada.
Families and groups of friends are invited to camp on the grounds throughout the event. The South Dakota State Fairgrounds feature more than 1,200 campsites which have electric hookups and many with sewer service.
There are also several campgrounds surrounding three sides of the speedway itself. All of them are on clean, grassy, level ground, so they are ideal for tents, campers and RVs of virtually any size.
The spacious and scenic grounds are very well maintained and the friendly staff will be on-site and ready to help you throughout your stay.
There are also ample bathroom and shower facilities throughout the grounds, so no matter where you set up your campsite, you will have facilities close by in your campground.
You can also make your camping reservation now and choose the campground area and the site(s) you would like. It's just $102 for a five-night stay (Tuesday through Saturday nights) if you reserve your site for the whole event.
Daily, non-reserved camping will also be available for $25 per day. No reservations will be needed if you wish to go with the daily camping? option; however, you will not necessarily be able to choose your campsite if you do not reserve ahead of time. You will pay when you arrive if you wish to go with this option.
To learn more about camping, including maps of each campground on the state fairgrounds, visit www.sdstatefair.com, click on the "camping"?tab and check out each of the campground areas.
Once you know where you'd like to camp, simply call Shelley Noonan at 1-800-529-0900 and she will assist you in making a reservation in the campground of your choice.
You will have a great time at the 2016 Speedway Motors WISSOTA 100, whether you are a racer or a race fan, and whether you're coming from north, south, east or west. It's a fantastic family getaway, in a beautiful place, at the perfect time of year.
Back to News