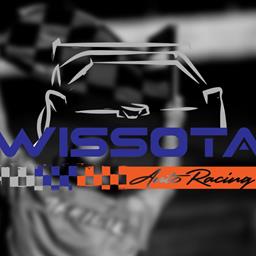 ---
Heartland Chevy Dealers Partner with WISSOTA Auto Racing
Fergus Falls, MN (September 12, 2018) – WISSOTA Auto Racing has partnered with the Heartland Chevy Dealers to bring the Speedway Motors WISSOTA 100 to SPEED SPORT and MavTV in November and December (tentatively).
In late August it was announced that the Speedway Motors WISSOTA 100 will air on MavTV in 2 one hour long television shows produced by SPEED SPORT. The shows will feature both the WISSOTA Late Models and the WISSOTA Modifieds. From driver interviews to in-car cameras these shows will cover it all from start to finish.
"This is an exciting time in WISSOTA with the new venue, new media, and new partners for the Speedway Motors WISSOTA 100," said WISSOTA Associate Executive Director Carson Gramm. "Heartland Chevy Dealers are a great addition to the WISSOTA family as they have provided exemplary service to their clients for many years. They are great supporters of dirt track racing in the Heartland region, and we are excited to have the opportunity to partner with them for the television shows."
To find a Heartland Chevy Dealer near you visit HeartlandChevyDealer.com or visit Heartland Chevy Dealers on Facebook. Chevrolet. The best-selling trucks in the Midwest. With a great selection of new Chevy models, you are sure to find the perfect vehicle for you and your family.
The Speedway Motors WISSOTA 100 kicks off on Tuesday, September 11 with practice starting at 7:00pm CST. The first set of qualifying features are scheduled for Wednesday with the following two days hosting more great qualifying features and race of champions events. The championship night on Saturday, September 15 is one that you will not want to miss as the night is highlighted with 3 wide starts in all features.
WISSOTA Auto Racing exists to enhance safe and successful dirt track racing through unified, cost effective rules and procedures enacted in a democratic environment. To find a WISSOTA Auto Racing member track near you visit wissota.org.
---
Submitted By: Carson Gramm
Back to News