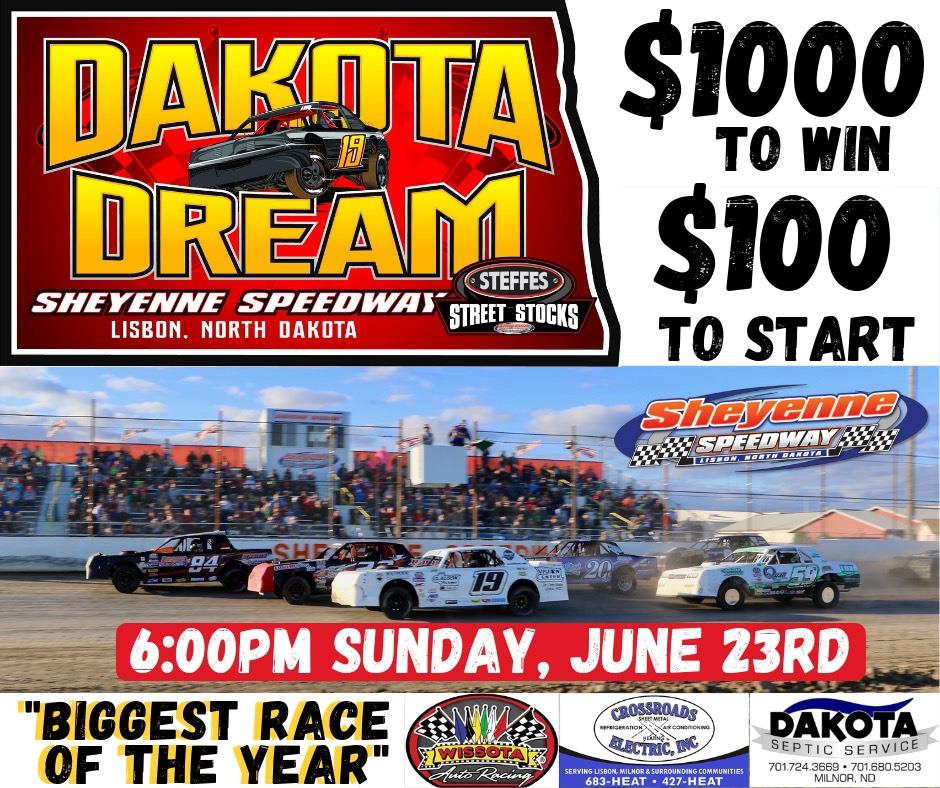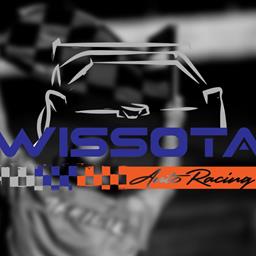 ---
Sheyenne Speedway to Host 1st Annual Dakota Dream
St. Augusta, MN (June 20, 2019) - Benjie Froemke, and the team at Sheyenne Speedway in Lisbon, ND have created a new event to support the weekly racer. The Dakota Dream will feature both the WISSOTA Street Stock and WISSOTA Midwest Modified divisions as they each race for $1,000 to win and $100 to start on Sunday, June 23, 2019.
"Sheyenne Speedway has a great group of people behind it, and they have seen a great fan base support the entertaining events at the speedway each Sunday," stated Carson Gramm, WISSOTA executive director. "Benjie and Hunter have done a tremendous job over the last year and half to create a great fan experience at the speedway."
The Dakota Dream kicks off at 6pm local time. Be sure to follow along on your favorite social media channels to find all the information about tickets, parking, and the racing.
WISSOTA Auto Racing exists to enhance safe and successful dirt track racing through unified, cost effective rules and procedures enacted in a democratic environment. To find a WISSOTA Auto Racing member track near you visit wissota.org.
---
Submitted By: Carson Gramm
Back to News