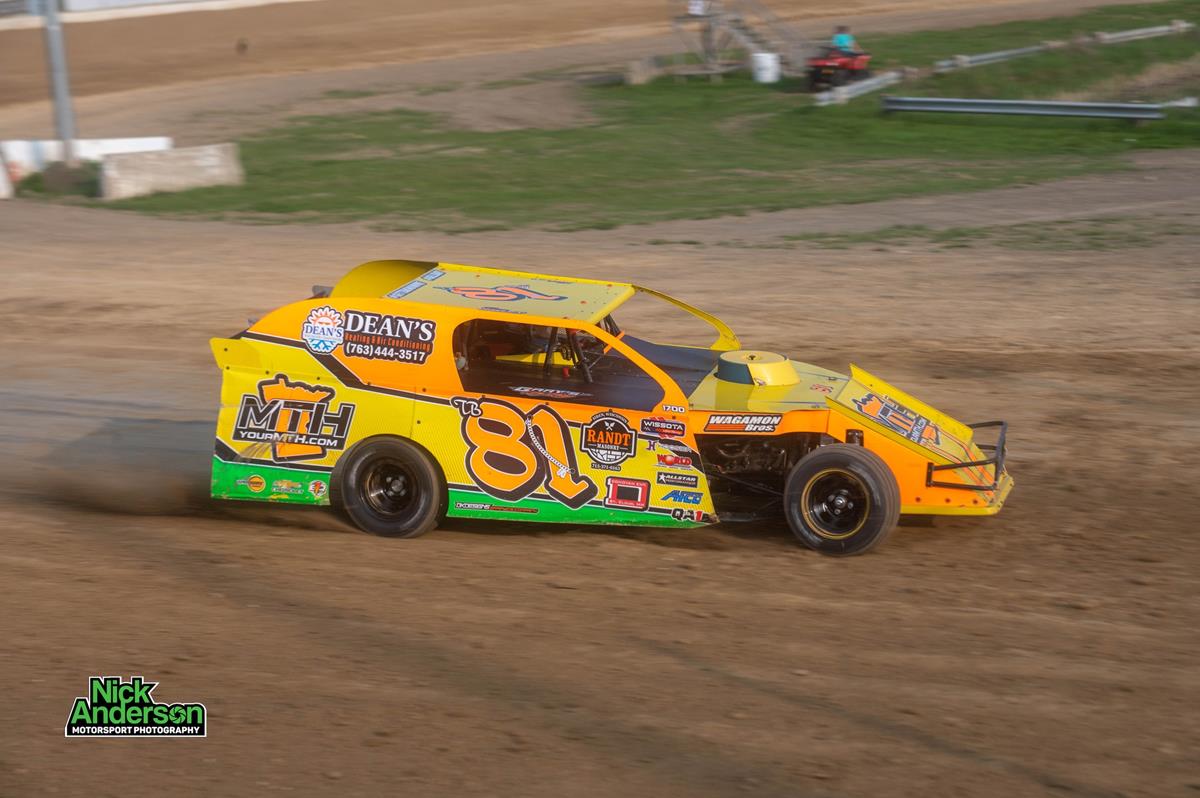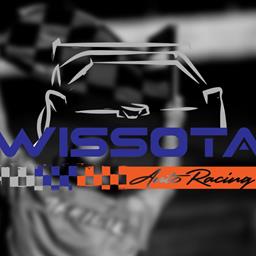 ---
BAWDEN BLASTS TO SECOND WISSOTA MOD FOUR NATIONAL TITLE IN 2023
2021 WISSOTA Mod Four Champion Tommy Bawden did it again. After a down-to-the-wire, winner take all final weekend of the season at the MTH Fall Classic, Bawden won the feature to secure his second straight National title in the process.
Tommy began his racing career in Go Karts back 16 years ago. After competing in the Karts for 5 years, he moved into the Mod Fours in 2011 and ran in the class until 2014, then raced Midwest Modifieds from 2015 to 2019 before moving back to the Mod Fours in 2020 after some life changes and it was a great decision says the 35-year-old. Since then, he has won 2 national titles, 3 state championships, a handful of track titles and over 80 feature races.
Bawden, who hails from Clear Lake, Minnesota entered 62 events during the 2023 season, winning 20 of them and finishing inside the top on 58 occasions, with 54 of those runs being top five efforts. As mentioned, the Mod Four national title came down to the final night of the season and saw Bawden earn the pole for the Fall Classic feature race with national point leader Dustin Holtquist on the outside of the front row. The storyline was simple. If Bawden won the feature, he would win the national championship. If anything else happened, Holtquist would win his second straight national title. Bawden, although admittedly nervous, did what he needed to do and got out front early in the race and then not only was forced to hold off several charges by Holtquist, but also had to survive a scrape with a car that broke just in front of him late in the race. All was meant to be though as Bawden went on to win the race and the championship as well for his efforts.
Along with his national title, Tommy was also crowned as the Granite City Motor Park Mod Four Track Champ, the Minnesota Mod Four State Champion, the MTH Fall Classic Champion, plus he won Mod Wars, the Fight to the Finish, the Topless Nationals and the Mighty Axe Nationals as well. Along with those wins, he also picked out the night during the 4th of July races at Ogilvie where he won on a night that his entire family was there, along with his mom, who was seeing him race for the first time, plus it was a sponsor spotlight for one of his sponsors, so it was extra meaningful to win and get the clean sweep that night and obviously the Fall Classic because he had to win the race to secure the national title, so that was extra special as well.
When asked to sum up his season, he simply said 'losers always have an excuse. Winners always find a way. Never give up!'
Tommy's #TB81 carries sponsorship from Dean's Heating & Air Conditioning, Minnesota Truck Headquarters, Stoplight Bait, Walks On Water, Randy Masonry, Donovan Ent., Gary's Tire Shop, CMD Race Shocks, Players Race Chassis. He is also supported on and off the track by his dad, his son Ryder, his daughter Mia, Matt Lelou and Adam Prieve.
At the conclusion of the 2023 season, Bawden amassed 2216 points and was able to win the title by the slimmest of just 1 point over runner-up Dustin Holtquist when the final points were tallied.
As of today, Tommy plans to continue to compete in the Mod Four division when the 2024 season rolls around and although he never starts out the season with plans to run for national points, but you can bet he will be in the hunt to win his 3rd national title when next October nears.
Congrats!
The WISSOTA Promoters Association exists to benefit its member tracks to enhance safe, profitable and successful dirt track racing, through unified, cost-effective rules, policies and procedures, enacted within a democratic environment.
The WISSOTA Promoters Association was founded in 1981 by eight track promoters in Wisconsin and Minnesota, with intent to offer uniform rules for the promoters and drivers involved in the Late Model division. Soon, the group decided to do the same for the growing Modified division.
In 1984 a voluntary steering committee was formed to oversee the business aspects that developed and to guide the future of WISSOTA's racing divisions. That steering committee evolved into a board of directors, and the non-profit racing organization became incorporated in 1986.
Promoters who join the organization become, in essence, part owners of the racing organization and are expected to contribute to its overall success. Each November, the WISSOTA annual meeting is held; the member promoters gather annually in this forum to discuss the future of the organization. Member promoters are given the opportunity to vote on all organizational policies and procedures as well as rules for competition in the various racing divisions. WISSOTA's member promoters and racing associations have spent approximately 30 years of hard work at the annual meetings crafting unique rules for each of the divisions, which are known as WISSOTA Late Models, WISSOTA Modifieds, WISSOTA Super Stocks, WISSOTA Street Stocks, WISSOTA Mod Fours, WISSOTA Pure Stocks and WISSOTA Hornets.
WISSOTA is proudly sponsored by Hoosier Racing Tire, Speedway Motors, AFCO Racing Products, MyRacePass, Structural Buildings, Chevrolet Performance, Engine Quest, World Products, Manley, QA1, Allstar Performance, Bassett, Brodix Cylinder Heads, AMI Graphics, MSD, Minuteman Press Princeton, Simpson, Hooker Headers, Marv's Trailer Sales, Leighton Broadcasting, Joe Provo Racewear, Mahle, Moser Engineering, Performance Auto, ATD, Holley, American Solutions for Business, Speedwerx, Bradshaw & Bryant, All Star Trophy and Awards, SERVPro, Shaw Trucking, AT21, CMD Race Shocks, US Foods, Race Gear Designs, QualityFreightRate.com, Dirt Track Supply, Velocita, Motul Oil, Dirt Race Central, WISSOTA.tv, and Garage-Tech X-treme.
For more information on WISSOTA, log on to www.WISSOTA.org.
---
Submitted By: Camryn Sullivan
Back to News