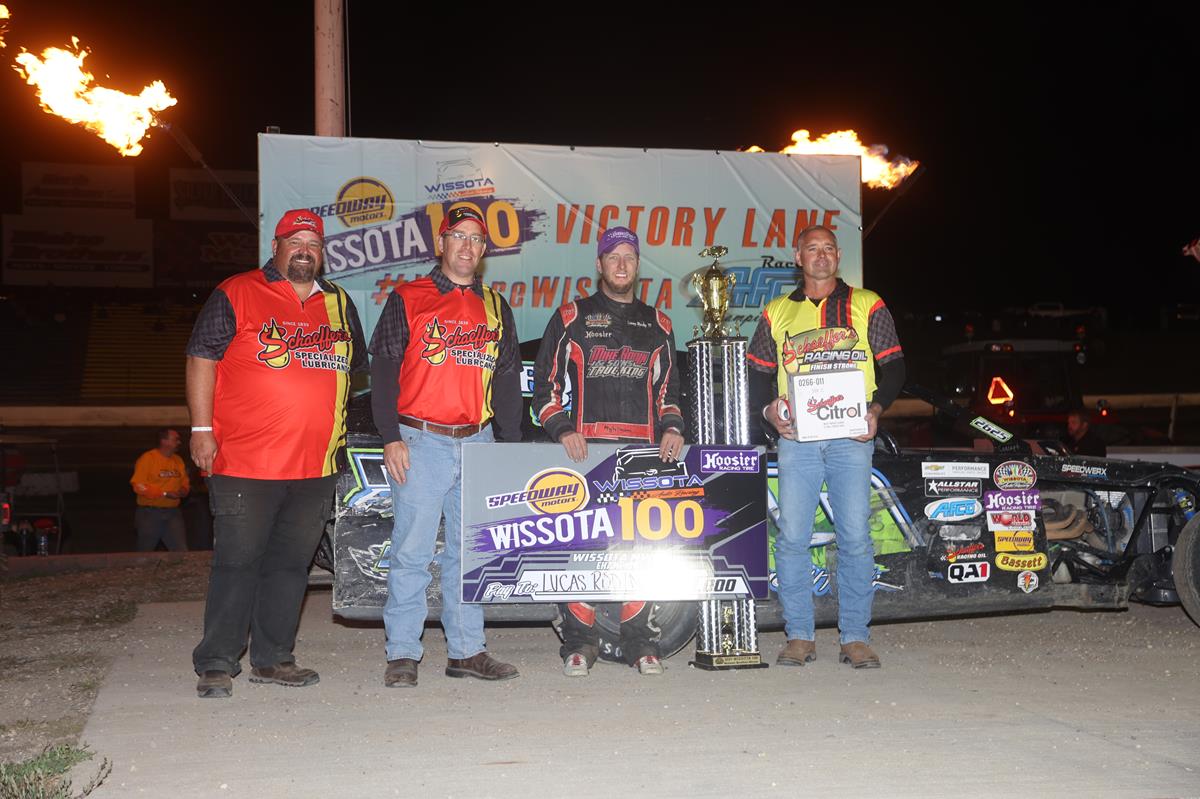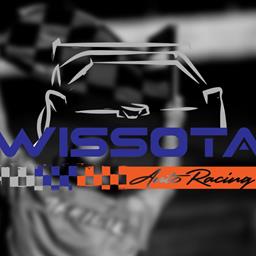 ---
Lucas Rodin is a Speedway Motors WISSOTA 100 Champion
By Tony Steuck
All The Dirt! Racing News
FERGUS FALLS, MN (September 18) - Lucas Rodin's dream season continued
on Saturday night when he put his competition to sleep in the WISSOTA
100 Midwest Modified feature. The Marion, ND driver has reached new
heights in 2021 and pocketed $3,000 for a career-highlight victory.
Shane Howell started on the pole of the 35-lap Midwest Modified feature,
but slipped backward early. Travis Schulte grabbed the point from the
outside of the first row with Rodin second, Aaron Blacklance third,
Corey Mehrwerth fourth and Tony Leiker fifth on lap one. Tyler Kintner
started ninth, but joined the mix near the top five before the first
yellow with four laps complete.
Blacklance and Rodin fought for second and moved their battle to the
rear deck of the leader. The caution dropped again, however, with six
laps scored.
Schulte raced high through turns one and two, but Blacklance and Rodin
raced three wide with the leader out of turn two. Rodin took the lead
down the back chute and Blacklance continued to battle with Schulte.
Rodin opened a healthy lead by lap 10 and Blacklance ran in second over
Schulte. Kintner maintained fourth while Leiker and Howell battled for a
top-five spot. Brendan Blascyk joined the tussle around lap 15. Rodin
caught the tail of the field on lap 19 and already had a straightaway
lead over second.
Howell moved by Kintner for fourth on lap 21 while seven cars ran on the
same straightaway in a heated contest for second on back. Schulte
applied heavy pressure to Blacklance for second as they worked through
traffic. Blascyk continued his charge forward and picked off Kinter for
fifth with eight laps to go.
Schulte did not let up in his quest for second and Howell moved in to
challenge as well. Blascyk made the next pass when he took over fourth
from Howell with two laps to go. Schulte drove deep into turn three on
the final lap and was able to steal second from Blacklance, while
Blascyk charged to Blacklance's door in a bid for third at the checkers.
Rodin put in a dominant performance to earn his first WISSOTA 100 title.
Schulte, Blacklance, Blascyk and Howell rounded out the top five ahead
of Kintner, 17th-starter Justin Froemming, Leiker, Corey Storck and
Corey Mehrwerth.
One final chance to make the championship feature was held at the
beginning of the division's action. The top six finishers from the Last
Chance Qualifier qualified for the main event.
Tyler Vernon pulled away with the early lead in the 15-lap race with
Chad Switzenberg second. Mike Nichols was third ahead of Haley Lee and
Brock Gronwold. After a couple lap two cautions, Gronwold charged to
third; he then took second from Switzenberg, and the contact from the
pass dropped Switzenberg back to sixth. Les Schoon was seventh, and he
and Switzenberg swallowed Ty Miller for the final transfer spots on lap
seven.
Vernon remained the leader, but Gronwold and Nichols closed in over the
final five laps. Tommy Nichols ran in seventh and pressured Switzenberg
over the final laps, but could not make a pass. Vernon collected the
victory and transferred to the main event along with Gronwold, Mike
Nichols, Haley Lee, Les Schoon and Switzenberg.
---
Submitted By: Carson Gramm
Back to News