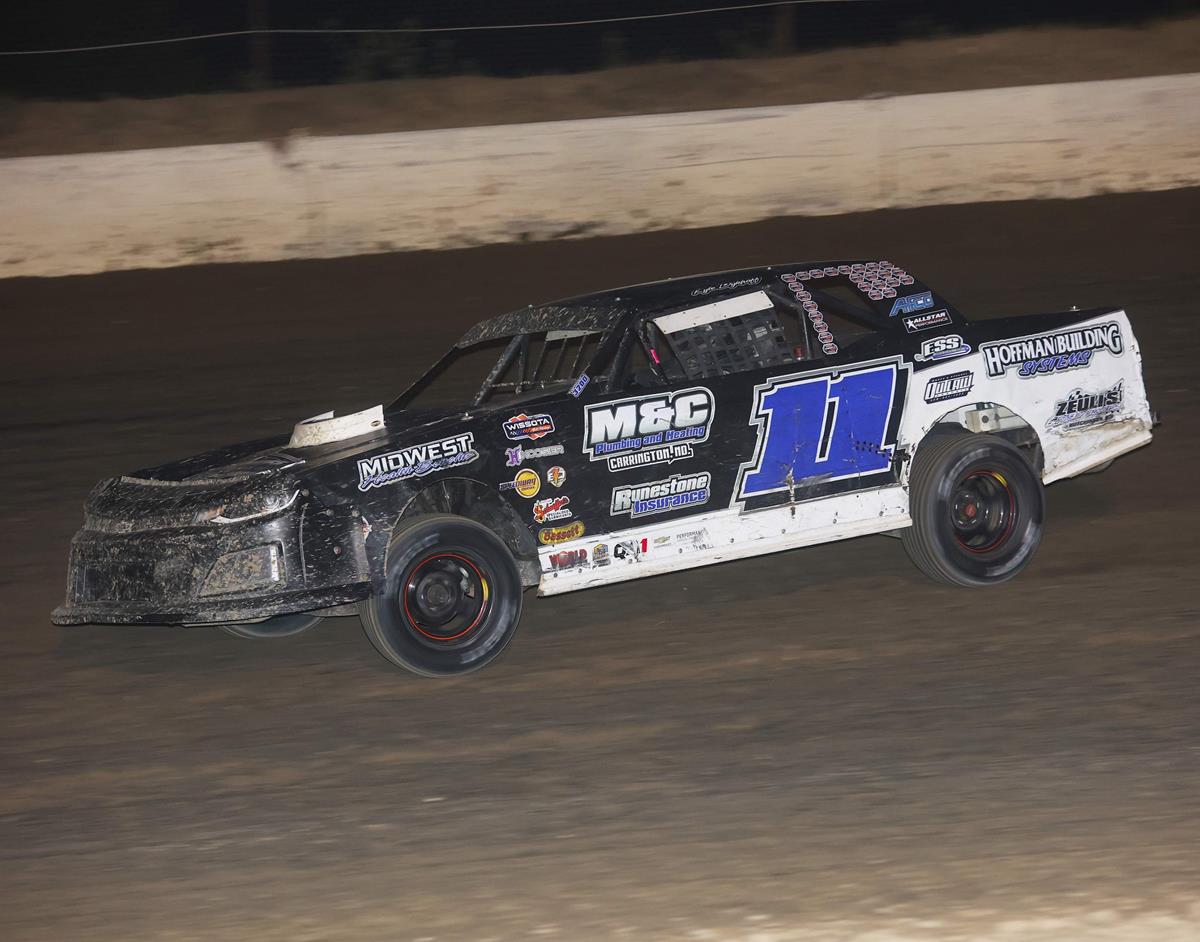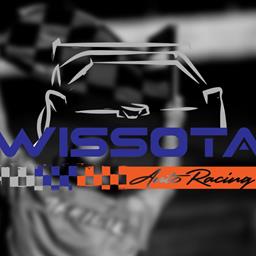 ---
Dykhoff Drives To First Career WISSOTA Street Stock National Championship
Starbuck, Minnesota's Kyle Dykhoff is fresh off capturing the 2022 WISSOTA Street Stock National Championship after completing a dream season, which consisted of 27 victories en route to the national title. Dykhoff, who started racing 13 years ago and spent his first two years in the Pure Stock division before running a Midwest Modified for three years and competing mostly in the Street Stock class for the better part of ten seasons had his best season to date this past year and was fortunate enough to cap it off with his first national title for his efforts.
Kyle amassed 3329 points during the season, edging former national champ Justin Vogel by 24 markers when the final tallies were totaled. Kyle's season included 27 victories during the 60 events he entered, including feature triumphs at the I-94 Speedway in Fergus Falls, MN; the Madison Speedway in Madison, MN; the Ogilvie Raceway in Ogilvie, MN; the Casino Speedway in Watertown, SD; the Buffalo River Speedway in Glyndon, MN; the Dakota State Fair Speedway in Huron, SD; the Fiesta City Speedway in Montevideo, MN; the Greenbush Race Park in Greenbush, MN and the River Cities Speedway in Grand Forks, ND. Of the 27 victories, several were a bit more memorable than others, including special wins at the Prelude to the Johnny at River Cities, the Street Stock Tour Race at Casino, the Autumn Classic and the opening night of the Speedway Motors WISSOTA 100 at I-94.
The biggest race of the season for Kyle was when he and Vogel went head-to-head at the Autumn Classic basically to determine who would come out on top of the national championship. Kyle went on to win the race, and secure the national title and it just happened to be Kyle's 100th career feature win as well. He also mentioned a night at I-94 when he edged Vogel for the feature win by inches with the entire side of his body ripped off.
Dykhoff's #11 is sponsored by M&C Plumbing & Heating, Hoffman Building Systems, Runestone Insurance, Midwest Health Benefits, Chewy's Coop Family Restaurant and Zeuli's Racing Engines. He is supported on and off the track by his dad Kevin, mom Jerri, brother Cory and sister Kayleigh.
Winning the WISSOTA Street Stock national title in 2022 means a lot to Kyle and his team. He said 'to me being a National Champion means dreams really do come true and far-fetched goals can be accomplished with dedication and hard work!'
Kyle said his plans for 2023 are to 'relax, enjoy life and be a pit guy for a few years' before maybe getting back in a race car. His championship-winning car has been sold and he is excited to slow down and doesn't plan on buying another car anytime soon.
Congrats!
The WISSOTA Promoters Association exists to benefit its member tracks to enhance safe, profitable and successful dirt track racing, through unified, cost-effective rules, policies and procedures, enacted within a democratic environment.
The WISSOTA Promoters Association was founded in 1981 by eight track promoters in Wisconsin and Minnesota, with intent to offer uniform rules for the promoters and drivers involved in the Late Model division. Soon, the group decided to do the same for the growing Modified division.
In 1984 a voluntary steering committee was formed to oversee the business aspects that developed and to guide the future of WISSOTA's racing divisions. That steering committee evolved into a board of directors, and the non-profit racing organization became incorporated in 1986.
Promoters who join the organization become, in essence, part owners of the racing organization and are expected to contribute to its overall success. Each November, the WISSOTA annual meeting is held; the member promoters gather annually in this forum to discuss the future of the organization. Member promoters are given the opportunity to vote on all organizational policies and procedures as well as rules for competition in the various racing divisions. WISSOTA's member promoters and racing associations have spent approximately 30 years of hard work at the annual meetings crafting unique rules for each of the divisions, which are known as WISSOTA Late Models, WISSOTA Modifieds, WISSOTA Super Stocks, WISSOTA Street Stocks, WISSOTA Mod Fours, WISSOTA Pure Stocks and WISSOTA Hornets.
WISSOTA is proudly sponsored by Hoosier Racing Tire, Speedway Motors, AFCO Racing Products, MyRacePass, Structural Buildings, Chevrolet Performance, Engine Quest, Schaeffer's Specialized Lubricants, World Products, Manley, QA1, Allstar Performance, Bassett, Brodix Cylinder Heads, AMI Graphics, Wilwood Disc Brakes, MSD, Minuteman Press Princeton, Simpson, Hooker Headers, Marv's Trailer Sales, Leighton Broadcasting, Comp Cams, Aero, Joe Provo Racewear, Mahle, Moser Engineering, Winning Edge Graphics, Champ Pans, Performance Auto, ATD, Holley, American Solutions for Business, All Star Trophy and Awards, ERMA, and Garage-Tech X-treme.
For more information on WISSOTA, log on to www.WISSOTA.org.
(Photo provided by Kyle Dykhoff)
---
Article Credit: FYE Motorsports Promotions
Submitted By: Camryn Sullivan
Back to News