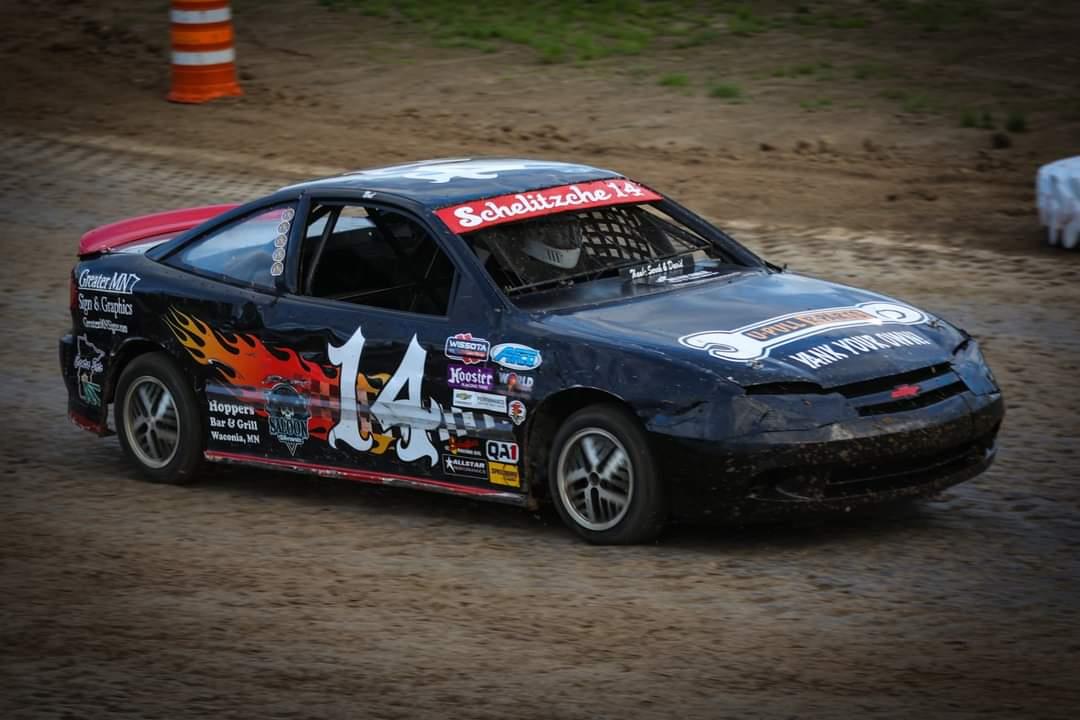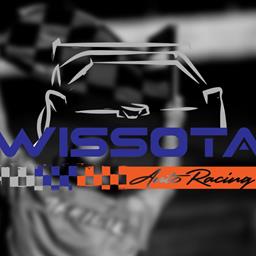 ---
Schelitzche Speeds To 2022 WISSOTA Hornet National Championship
Waconia, Minnesota's Justin Schelitzche is your 2022 WISSOTA Hornet National Champion! Justin entered his 14th season of racing during this past season and raced to an incredible season, topped by winning the national title at season's end. Of the 46 WISSOTA-sanctioned events that Justin entered, he not only won 18 of them, but only finished outside of the top ten in one of the events that he entered, while finishing inside the top five in 41 of the 46 events he competed in.
Schelitzche amassed 2213 points during the season, including winning features at the Granite City Motor Park in Sauk Rapids, MN, at the Gondik Law Speedway in Superior, WI, at the Ogilvie Raceway in Ogilvie, MN; at the ABC Raceway in Ashland, WI and at the KRA Speedway in Willmar, MN. Other tracks Justin competed at were the Fiesta City Speedway in Montevideo, MN, the Halvor Lines Speedway in Proctor, MN; the Bemidji Speedway in Bemidji, MN, the Casino Speedway in Watertown, SD and at the Madison Speedway in Madison, MN.
As mentioned, Justin just completed his 14th year of racing, so he mentioned 'it's pretty special to win the national championship during the same year as my car number!' – He started racing Hornets on asphalt weekly in 2009 and ran Short Trackers on asphalt during the 2012 and 2013 season as well, but found a love for the WISSOTA Hornet division during the first year that they were sanctioned and has been competing on dirt every year since. Along with that, Justin competes in a traveling enduro series and has done so very successfully for the past four seasons.
Of the 46 sanctioned events he competed in, he recalls a couple that really stuck out. 'Winning Suicide Prevention Awareness Night in Superior was probably one of the biggest and meant the most to win because we were there representing a good friend of our we lost a few years ago to the cause of this event. Victory lane with the family presenting the trophy in our class was very memorable.' He also picked another defining moment during the season saying 'probably a 2nd big moment in our season was almost a defining moment of our year. We had a bad wreck and destroyed the car. We spent the next two weeks and endless hours working on it and the first weekend getting it back out after it was 100% fixed, we won both features at Ogilvie and Granite City, which kept us in the championship hunt.'
When looking back on his season, Justin said 'winning the WISSOTA Hornet National Championship means a lot. We've been trying for a while and have always been close. We really went all out this year and traveled probably more than ever. We put in a ton of effort and ran a ton of different tracks in multiple states. Hard work pays off. I think we really showed that in 2022.'
Sponsors on Justin's #14 include U Pull R Parts, Greater MN Sign & Graphics, Herald Journal Sign & Graphics, Hoppers Bar & Grill, Waconia Saloon, French Lake Auto Parts, Centra Sota, J&L Collectibles, Dancore, Bob's Repair, Haines Logging and Trucking and Haines Harvesting & Custom Farming.
Justin also wanted to thank his pit guy Chad, his girlfriend Noel, their 12 year old dog Charlie, his sister Cindy who helps out tremendously behind the scenes, rents a lot of our races when she can't attend and often watches Charlie when he can't come with us, his brother Jeremy who helps out with some car stuff and in the pits when he's able to come, Noel's parents Brenda and Eric who also help out watching Charlie when we have to be gone for whole weekends at a time and also attend races when they can and Noel's grandma Sandie, who is one of our biggest fans and loves coming to the races with us. He also wanted to thank everyone who offered him a car to drive, or parts, while his car was down. He said 'that showed some true sportsmanship and meant a lot to have everyone reach out like they did.'
During the season, Justin not only raced to the WISSOTA Hornet National Championship, but he claimed the Granite City Motor Park Track Championship and the KRA Speedway track title as well. Of his 18 wins, he recalled several as special to him and his team, including winning both nights of the Great Lakes Border Battle at Gondik Law, winning the Hornet Nationals, also at Gondik Law, winning night #2 of Mod Wars at Ogilvie, winning Suicide Prevention Awareness Night at Gondik Law, winning the Northern Nationals at Gondik Law, winning the Race of Champions Qualifier at Granite City and winning a pair of big enduros – the 300 lap Enduro at Norway Speedway in Michigan and the 300 lap Enduro at Golden Sands Speedway, plus winning the Hornet feature during Oktoberfest at the LaCrosse Speedway during the final weekend of the season. Justin also mentioned that 'racing every Sunday night at Granite City Motor Park is like our family night at the races. The track is always pretty special to us. To win the track championship there this year and to win five features there was great.'
Finally, while reflecting on his championship season, Justin wanted to give special thanks to all of his sponsors, some of which have been with him from the start. He went on to say 'I can't do all that we need to without each and every one of them Also, we hold 2 fundraisers every year that require countless hours of preparation, planning, and setting up. There is a whole bunch of family and friends that help out every year with both events. Without all the help from them, we could never do them. Also, a big shoutout to Chad and Greg for putting in a ton of hours with me in that two-week time to get the car straightened back out and fixed after the bad wreck.' Justin concluded by saying 'There are a lot of pieces of our team from the sponsors to everyone that's helped out behind the scenes and at the track. It's definitely not a one-man team. I couldn't do this without everyone else. Lastly my girlfriend Noel. She does an incredible amount in this whole operation. Everything from behind the scenes at home and at the events and everything in between. She helps get the car ready, gets everything done at home, and she does a ton at the rack each night. During the racing season, this is what we do. No vacations. No weekend getaways. We race sometimes 3 or 4 nights a week and she couldn't be more supportive of me. We give up a lot during the summer to chase points like we do and I really appreciate everything she does!'
Congrats!
The WISSOTA Promoters Association exists to benefit its member tracks to enhance safe, profitable and successful dirt track racing, through unified, cost-effective rules, policies and procedures, enacted within a democratic environment.
The WISSOTA Promoters Association was founded in 1981 by eight track promoters in Wisconsin and Minnesota, with intent to offer uniform rules for the promoters and drivers involved in the Late Model division. Soon, the group decided to do the same for the growing Modified division.
In 1984 a voluntary steering committee was formed to oversee the business aspects that developed and to guide the future of WISSOTA's racing divisions. That steering committee evolved into a board of directors, and the non-profit racing organization became incorporated in 1986.
Promoters who join the organization become, in essence, part owners of the racing organization and are expected to contribute to its overall success. Each November, the WISSOTA annual meeting is held; the member promoters gather annually in this forum to discuss the future of the organization. Member promoters are given the opportunity to vote on all organizational policies and procedures as well as rules for competition in the various racing divisions. WISSOTA's member promoters and racing associations have spent approximately 30 years of hard work at the annual meetings crafting unique rules for each of the divisions, which are known as WISSOTA Late Models, WISSOTA Modifieds, WISSOTA Super Stocks, WISSOTA Street Stocks, WISSOTA Mod Fours, WISSOTA Pure Stocks and WISSOTA Hornets.
WISSOTA is proudly sponsored by Hoosier Racing Tire, Speedway Motors, AFCO Racing Products, MyRacePass, Structural Buildings, Chevrolet Performance, Engine Quest, Schaeffer's Specialized Lubricants, World Products, Manley, QA1, Allstar Performance, Bassett, Brodix Cylinder Heads, AMI Graphics, Wilwood Disc Brakes, MSD, Minuteman Press Princeton, Simpson, Hooker Headers, Marv's Trailer Sales, Leighton Broadcasting, Comp Cams, Aero, Joe Provo Racewear, Mahle, Moser Engineering, Winning Edge Graphics, Champ Pans, Performance Auto, ATD, Holley, American Solutions for Business, All Star Trophy and Awards, ERMA, and Garage-Tech X-treme.
For more information on WISSOTA, log on to www.WISSOTA.org.
(Photo provided by Justin Schelitzche)
---
Article Credit: FYE Motorsports Promotions
Submitted By: Camryn Sullivan
Back to News