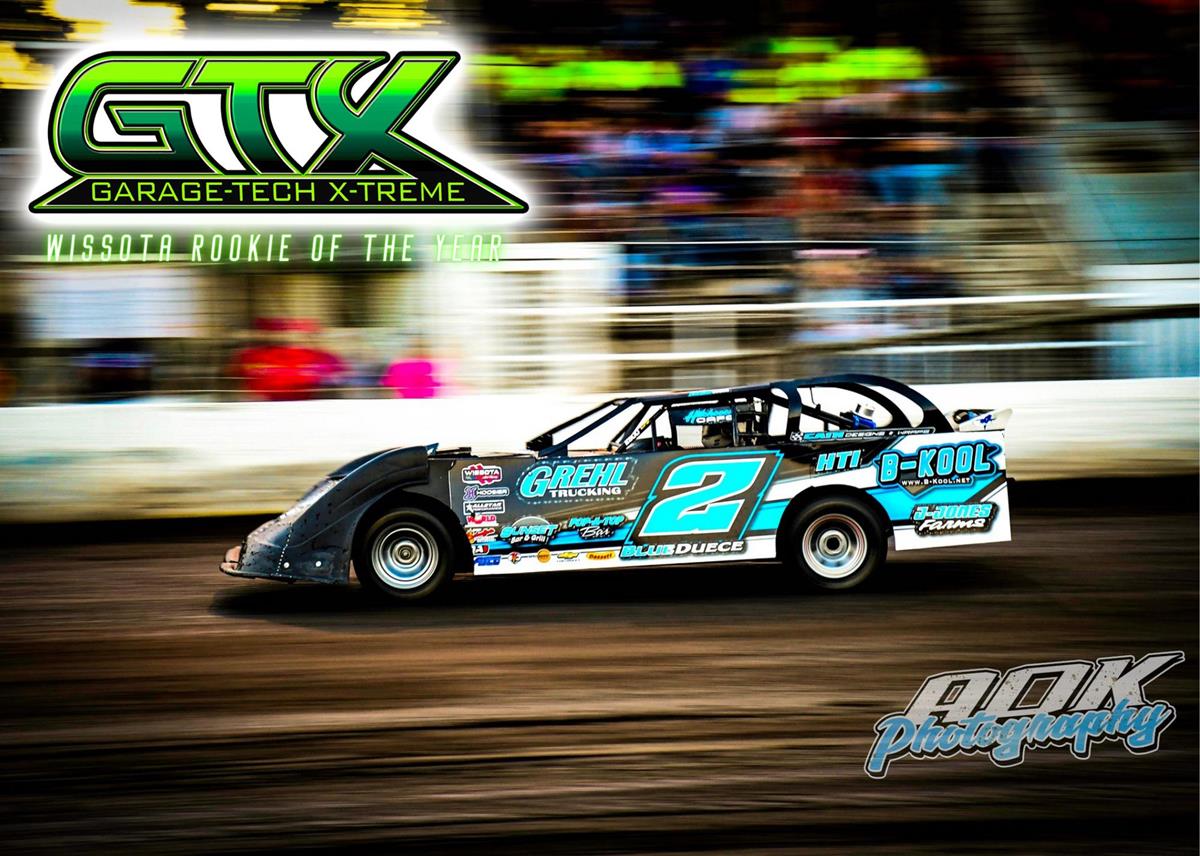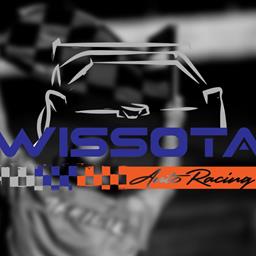 ---
Grehl Garners 2022 WISSOTA Super Stock Rookie of the Year Title
Nathan Grehl, who hails from the small South Dakota town of Hitchcock, raced to the 2022 WISSOTA Super Stock Rookie of the Year title this season, picking up a pair of feature wins along the way. Nathan entered 32 WISSOTA-sanctioned events during the 2022 season at seven WISSOTA tracks including the Brown County Speedway in Aberdeen, SD; the Fiesta City Speedway in Montevideo, MN; the Miller Central Speedway in Miller, SD; the Dakota State Fair Speedway in Huron, SD; Madison Speedway in Madison, MN; Big Sky Speedway in Billings, MT and the I-94 Speedway in Fergus Falls, MN and he was fortunate enough to race into victory lane twice during the year. He also was able to race to 28 top-ten finishes during the 32 feature races he started. During those 32 events, Nathan picked up his first feature win on July 22nd at the Brown County Speedway and then backed it up with his second career win the following week, on July 29th, also at Brown County.
Nathan chose the night he won his first career Super Stock feature as his most memorable moment from this past season, but not only because it was the night of his first win, but he recalls 'before I got in my car, I yelled over to my brother-in-law Eric Edwards and told him that he better win his race tonight and he said 'if you win your race tonight, I'll win mine' – We both ended up winning that night. He got his first Late Model win and I got my first Super Stock win as well.'
The 2022 season was Nathan's seventh season behind the wheel of a race car. He started his racing career in the Street Stock division in 2016, but managed to roll his car the second night out. He then moved into the Midwest Modified class in 2017 and raced that until this year when he moved into the Super Stock class.
Grehl's Blue Duece #2 is sponsored by Grehl Trucking, Sunset Bar & Grill, Pop-A-Top Bar, B-Cool, Hitchcock Café, Agtegra, Buchholz Farms, Hofer Farms, Emerge, Kohnen Trucking, Maximum Muscle, Show Time Shocks, Affordable Chassis and Zeuli's Race Engines. He is supported on and off the track by his wife, his kids, and his parents and his crew member Kodee. Nathan also wanted to give a big shout out to Joel Henkemyer with Affordable Chassis, Ron Anderson from Dirt Track Supply, Frank Zeuli from Zeuli's Racing Engines, along with Trevor Nelson, Kent Arment, Justin Boomsma, Blake Whitlock, his mom, his dad, his brother and his brother-in-law.
Winning the WISSOTA Super Stock Rookie of the Year title means a lot to Nathan as he said 'our goal for the year was to be the WISSOTA National Rookie of the Year which we succeeded in doing. The season had it's ups and downs, but none of it would be possible without everyone who helped throughout the year and my sponsors.'
Nathan said more of the same is his plan for the upcoming 2023 season as he plans to race weekly at his local tracks, along with some specials and see how the season unfolds.
Garage Tech X-treme Floor Coatings is a full-service coating company that installs every type of coating to fit every application including but not limited to; garage floors, residential, showrooms, restaurants, offices, warehousing, and manufacturing. This year at the 2022 WISSOTA National Awards Banquet, one of the crowned WISSOTA Rookie of the Year winners from all eight classes will be the recipient of a 600 square foot garage floor refinish valued at over $4,200.
Congrats!
The WISSOTA Promoters Association exists to benefit its member tracks to enhance safe, profitable and successful dirt track racing, through unified, cost-effective rules, policies and procedures, enacted within a democratic environment.
The WISSOTA Promoters Association was founded in 1981 by eight track promoters in Wisconsin and Minnesota, with intent to offer uniform rules for the promoters and drivers involved in the Late Model division. Soon, the group decided to do the same for the growing Modified division.
In 1984 a voluntary steering committee was formed to oversee the business aspects that developed and to guide the future of WISSOTA's racing divisions. That steering committee evolved into a board of directors, and the non-profit racing organization became incorporated in 1986.
Promoters who join the organization become, in essence, part owners of the racing organization and are expected to contribute to its overall success. Each November, the WISSOTA annual meeting is held; the member promoters gather annually in this forum to discuss the future of the organization. Member promoters are given the opportunity to vote on all organizational policies and procedures as well as rules for competition in the various racing divisions. WISSOTA's member promoters and racing associations have spent approximately 30 years of hard work at the annual meetings crafting unique rules for each of the divisions, which are known as WISSOTA Late Models, WISSOTA Modifieds, WISSOTA Super Stocks, WISSOTA Street Stocks, WISSOTA Mod Fours, WISSOTA Pure Stocks and WISSOTA Hornets.
WISSOTA is proudly sponsored by Hoosier Racing Tire, Speedway Motors, AFCO Racing Products, MyRacePass, Structural Buildings, Chevrolet Performance, Engine Quest, Schaeffer's Specialized Lubricants, World Products, Manley, QA1, Allstar Performance, Bassett, Brodix Cylinder Heads, AMI Graphics, Wilwood Disc Brakes, MSD, Minuteman Press Princeton, Simpson, Hooker Headers, Marv's Trailer Sales, Leighton Broadcasting, Comp Cams, Aero, Joe Provo Racewear, Mahle, Moser Engineering, Winning Edge Graphics, Champ Pans, Performance Auto, ATD, Holley, American Solutions for Business, All Star Trophy and Awards, ERMA, and Garage-Tech X-treme..
For more information on WISSOTA, log on to www.WISSOTA.org.
---
Article Credit: FYE Motorsports Promotions
Submitted By: Camryn Sullivan
Back to News