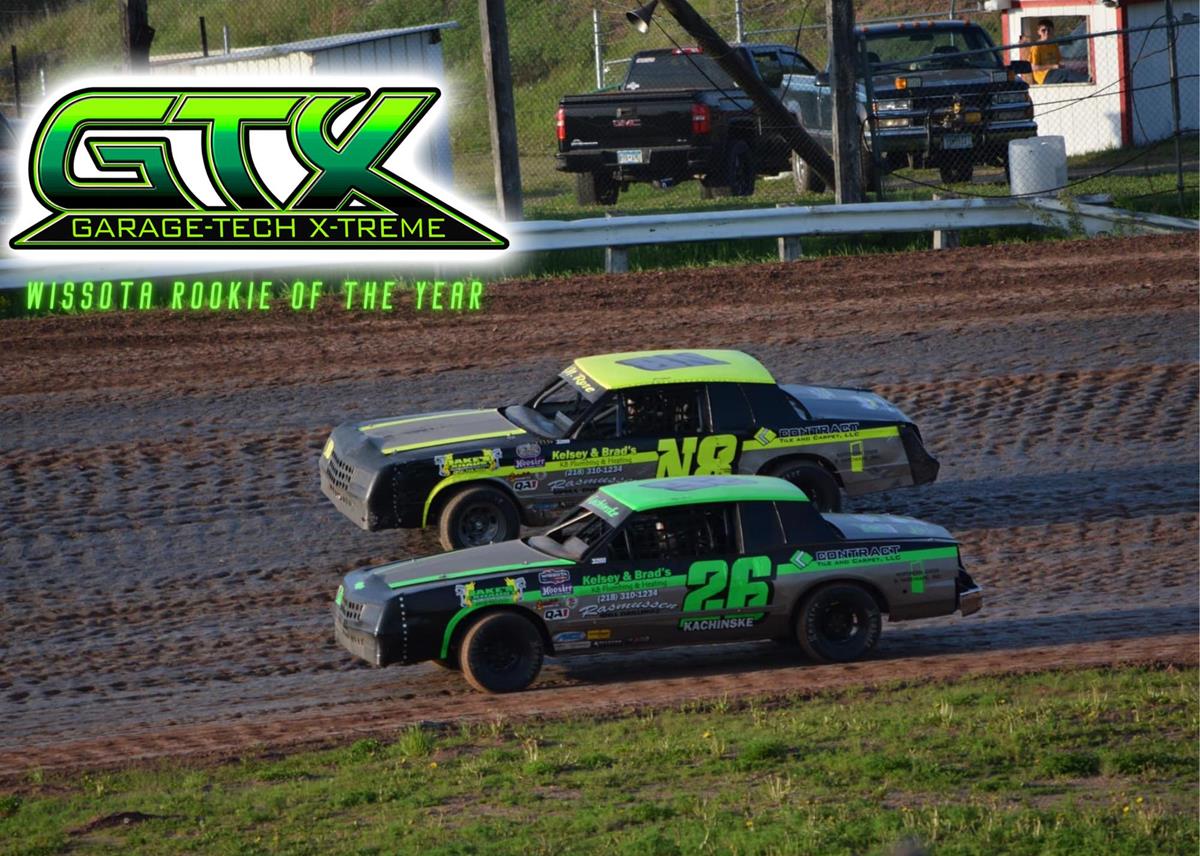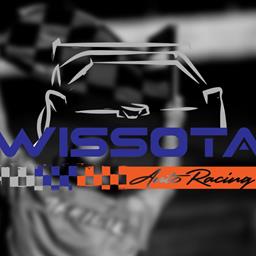 ---
Kachinske Caps Off Pure Stock Season With Rookie of the Year Honors
Duluth, Minnesota's Tyler Kachinske began his racing career in the WISSOTA Hornet division in 2018 and after a two-year career in the Hornets, he moved into the Pure Stocks in 2020, before taking the 2021 season off and since WISSOTA did not recognize national points during the Covid-19 year of 2020, Tyler was able to compete as a rookie in 2022 and raced his way to the 2022 WISSOTA Pure Stock Rookie of the Year title at year's end.
Tyler, who's mom Christy, step-dad Nate and step brother Nate Rose Jr all race as well, along with team member Casey Fitzpatrick, so the team, MRK Motorsports fields multiple cars each night they compete. Tyler bested the other 27 Pure Stock rookies and won the title by 57 points over runner up Chaston Finckbone from Grand Rapids, MN.
One memory during his rookie campaign that Tyler remembered was back in May when he ran his brand new car into the turn four wall in Ashland at ABC Raceway on a Saturday night and was forced to spend every waking minute the following week to get it repaired the Great Lakes Border Battle at the Gondik Law Speedway several days later. He also mentioned his first ever Pure Stock victory, which came at Gondik Law on July 29th.
Tyler entered 33 events during the 2022 season and was able to race into victory lane three times during those races. He was fortunate enough to finish inside the top ten during all but one event that he entered, racking up 24 top five finishes in the process. Tyler was a regular at all three of his local tracks, competing on Friday nights at the Gondik Law Speedway in Superior, WI; at the ABC Raceway in Ashland, WI on Saturday nights and at the Halvor Lines Speedway in Proctor, MN on Sunday nights. He also wrapped up his season with a trip to the Fall Classic at the Ogilvie Raceway in Ogilive, MN.
Sponsors on Tyler's #26 include Contract Tile & Carpet, Rasmussen Well Drilling, Northern Door & Hardware, Kelsey & Brad's KB Plumbing & Heating, Jake's Exhaust & Full Service Auto Repair, Mike Fitzpatrick Schaeffer's Oil, Electric Systems of Duluth, Nate Lind Construction, North Country Towing, Corridor 53 and Proctor Car Wash.
Tyler is supported by many family members and friends including his mom Kristy, step-dad Nate, sister Brooklyn, step brother Nathan, step brother Noah and team member Casey. He is also supported by Angie, Grandpa Tim, Wanda, Grandma and Grandpa Kachinske, Jen and Tom and Marlene Rose.
Tyler also wanted to be sure to thank everyone who helped him out at the track when he was in a pinch and allowed him to get back on the track.
When asked about the successful season he just completed, Tyler said 'It's a great feeling to know you took the one chance you had in the class to get the Rookie of the Year award along with all the hard work put in to make it to every race you possibly could and see it all pay off in the end.'
Tyler is going to use the momentum he built during the 2022 season and parlay that into a run at a top three in the 2023 WISSOTA Pure Stock National Point Standings and plans to race as often as his schedule will allow to try to accomplish that goal.
Garage Tech X-treme Floor Coatings is a full-service coating company that installs every type of coating to fit every application including but not limited to; garage floors, residential, showrooms, restaurants, offices, warehousing, and manufacturing. This year at the 2022 WISSOTA National Awards Banquet, one of the crowned WISSOTA Rookie of the Year winners from all eight classes will be the recipient of a 600-square-foot garage floor refinish valued at over $4,200.
Congrats!
The WISSOTA Promoters Association exists to benefit its member tracks to enhance safe, profitable and successful dirt track racing, through unified, cost-effective rules, policies and procedures, enacted within a democratic environment.
The WISSOTA Promoters Association was founded in 1981 by eight track promoters in Wisconsin and Minnesota, with intent to offer uniform rules for the promoters and drivers involved in the Late Model division. Soon, the group decided to do the same for the growing Modified division.
In 1984 a voluntary steering committee was formed to oversee the business aspects that developed and to guide the future of WISSOTA's racing divisions. That steering committee evolved into a board of directors, and the non-profit racing organization became incorporated in 1986.
Promoters who join the organization become, in essence, part owners of the racing organization and are expected to contribute to its overall success. Each November, the WISSOTA annual meeting is held; the member promoters gather annually in this forum to discuss the future of the organization. Member promoters are given the opportunity to vote on all organizational policies and procedures as well as rules for competition in the various racing divisions. WISSOTA's member promoters and racing associations have spent approximately 30 years of hard work at the annual meetings crafting unique rules for each of the divisions, which are known as WISSOTA Late Models, WISSOTA Modifieds, WISSOTA Super Stocks, WISSOTA Street Stocks, WISSOTA Mod Fours, WISSOTA Pure Stocks and WISSOTA Hornets.
WISSOTA is proudly sponsored by Hoosier Racing Tire, Speedway Motors, AFCO Racing Products, MyRacePass, Structural Buildings, Chevrolet Performance, Engine Quest, Schaeffer's Specialized Lubricants, World Products, Manley, QA1, Allstar Performance, Bassett, Brodix Cylinder Heads, AMI Graphics, Wilwood Disc Brakes, MSD, Minuteman Press Princeton, Simpson, Hooker Headers, Marv's Trailer Sales, Leighton Broadcasting, Comp Cams, Aero, Joe Provo Racewear, Mahle, Moser Engineering, Winning Edge Graphics, Champ Pans, Performance Auto, ATD, Holley, American Solutions for Business, All Star Trophy and Awards, ERMA, and Garage-Tech X-treme.
For more information on WISSOTA, log on to www.WISSOTA.org.
---
Article Credit: FYE Motorsports Promotions
Submitted By: Camryn Sullivan
Back to News