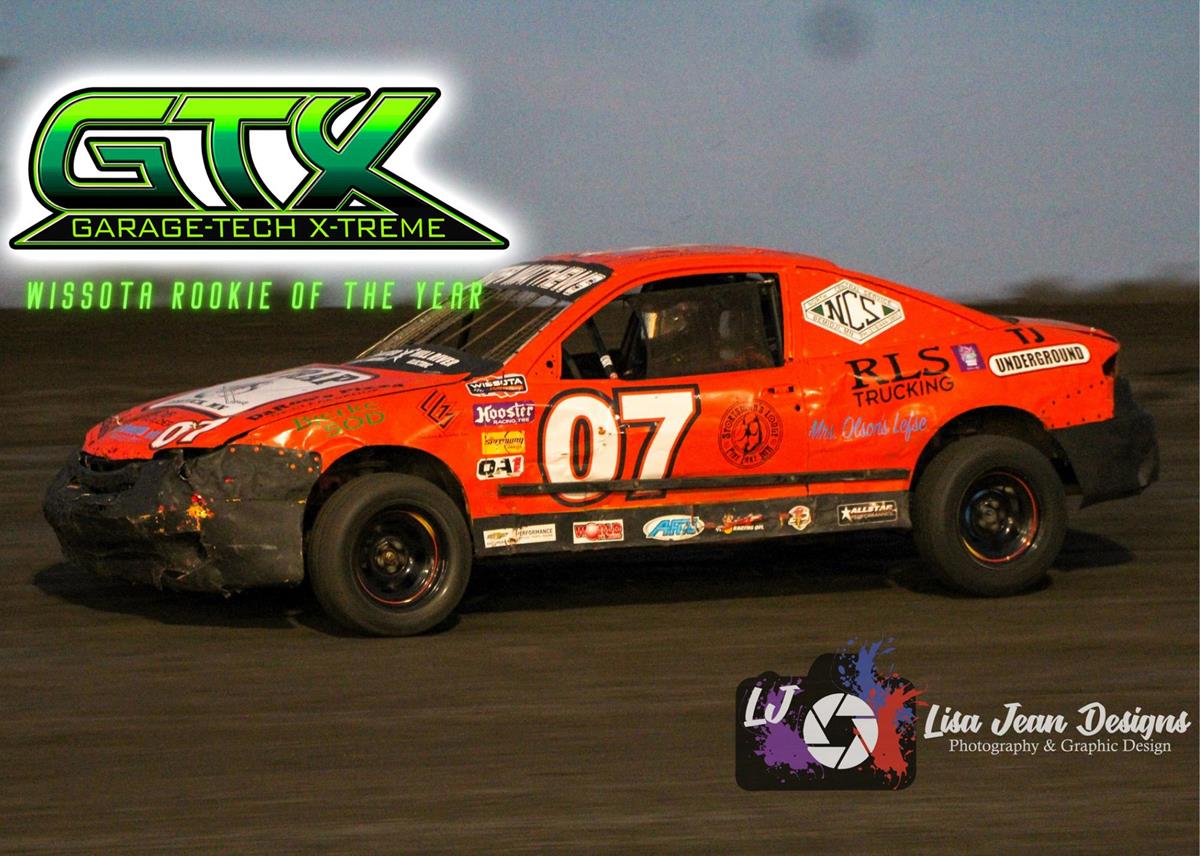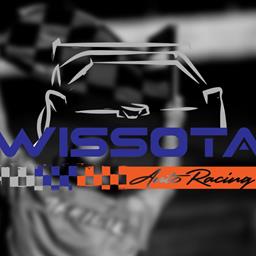 ---
Matthews Marches to 2022 WISSOTA Hornet Rookie of the Year
Carter Matthews who hails from Clearbrook, Minnesota, raced to the 2022 WISSOTA Hornet Rookie of the Year title at the conclusion of this past season with an 8-win season during the 56 events that he entered, topping all Hornet rookies with 2167 points.
During Carter's 2022 season, he competed at 13 WISSOTA-sanctioned tracks including the Bemidji Speedway in Bemidji, MN; the Grand Rapids Speedway in Grand Rapids, MN; the Gondik Law Speedway in Superior, WI; the Ogilvie Raceway in Ogilvie, MN; the Hibbing Raceway in Hibbing, MN; the Fiesta City Speedway in Montevideo, MN; the Madison Speedway in Madison, MN; the Casino Speedway in Watertown, SD; the Halvor Lines Speedway win Proctor, MN; the KRA Speedway in Willmar, MN; the ABC Raceway in Ashland, Wi and the Granite City Motor Park in Sauk Rapids, MN and was able to pick up wins at four of those tracks along the way.
One memory during his rookie campaign that Carter recalled was when he won the Dean Olafson Memorial race at the Bemidji Speedway. Carter said 'the car wouldn't' start before my heat race, so my dad hollered to get the car off the trailer so he could go home and get the backup car. I told him we'd never make the heat race because we live 50 minutes from the track, but dad said he would get back before the B-main. He got back to the track just before the B-main and I started 5th and won it, transferring to the feature. I then started 16th in the feature and raced through the field to win it, picking up the $500 feature winner's check and an extra $100 for being the hard charger.
Other events Carter remembered as memorable were running 2nd at the Badger State Nationals in Superior, finishing 2nd on both nights of the Great Lakes Border Battle in Superior, and winning on season championship night at Fiesta City.
Sponsors on Carter's #07 include North Central Services, The Trap in Gonvick, RLS Trucking, JSmith Trucking, Harwood Oil, Clearbrook Liquor Store, Chandler's Detail Plus and Auto Glass, Kandi's Kitchen, TJ Underground, DaRoo's Pizza, Clearwater Plumbing and Heating, Hill River Electric, Mrs. Olson's Lefse, Krissy Frog, Sportsman Lodge on Pine Lake, 2 Loons Letters and Threads, Gustafson and Goudge Inc., Bjerke Sod, Bob the Builder, Gramma Bonnie, Dale Hamnes Welding, Den and Nancy Learmont, Gabby and Mary Gustafson and Vickie's Nail Express.
Carter is supported by many family members and friends including his mom and dad Shannon and Gary Matthews, his brothers Willie and Zach Matthews, his sister Taylor Parker and a very special thanks to his mom and dad, along with his Grandma and Grandpa Don and Nancy Matthews and Joan Higdem.
Carter also wanted to be sure to thank his crew, which consists of Hayden and Grant Engen and Carson and Easton Derby.
Fresh off his rookie of the year title and fourth-place finish in the final national point standings, Carter plans on competing one more season in the Hornets where he plans on building off of the momentum from this past season and shoot for a top three in the national point standings at year's end.
Garage Tech X-treme Floor Coatings is a full-service coating company that installs every type of coating to fit every application including but not limited to; garage floors, residential, showrooms, restaurants, offices, warehousing, and manufacturing. This year at the 2022 WISSOTA National Awards Banquet, one of the crowned WISSOTA Rookie of the Year winners from all eight classes will be the recipient of a 600 square foot garage floor refinish valued at over $4,200.
Congrats!
The WISSOTA Promoters Association exists to benefit its member tracks to enhance safe, profitable and successful dirt track racing, through unified, cost-effective rules, policies and procedures, enacted within a democratic environment.
The WISSOTA Promoters Association was founded in 1981 by eight-track promoters in Wisconsin and Minnesota, with the intent to offer uniform rules for the promoters and drivers involved in the Late Model division. Soon, the group decided to do the same for the growing Modified division.
In 1984 a voluntary steering committee was formed to oversee the business aspects that developed and to guide the future of WISSOTA's racing divisions. That steering committee evolved into a board of directors, and the non-profit racing organization became incorporated in 1986.
Promoters who join the organization become, in essence, part owners of the racing organization and are expected to contribute to its overall success. Each November, the WISSOTA annual meeting is held; the member promoters gather annually in this forum to discuss the future of the organization. Member promoters are given the opportunity to vote on all organizational policies and procedures as well as rules for competition in the various racing divisions. WISSOTA's member promoters and racing associations have spent approximately 30 years of hard work at the annual meetings crafting unique rules for each of the divisions, which are known as WISSOTA Late Models, WISSOTA Modifieds, WISSOTA Super Stocks, WISSOTA Street Stocks, WISSOTA Mod Fours, WISSOTA Pure Stocks and WISSOTA Hornets.
WISSOTA is proudly sponsored by Hoosier Racing Tire, Speedway Motors, AFCO Racing Products, MyRacePass, Structural Buildings, Chevrolet Performance, Engine Quest, Schaeffer's Specialized Lubricants, World Products, Manley, QA1, Allstar Performance, Bassett, Brodix Cylinder Heads, AMI Graphics, Wilwood Disc Brakes, MSD, Minuteman Press Princeton, Simpson, Hooker Headers, Marv's Trailer Sales, Leighton Broadcasting, Comp Cams, Aero, Joe Provo Racewear, Mahle, Moser Engineering, Winning Edge Graphics, Champ Pans, Performance Auto, ATD, Holley, American Solutions for Business, All Star Trophy and Awards, ERMA, and Garage Tech X-treme.
For more information on WISSOTA, log on to www.WISSOTA.org.
---
Article Credit: FYE Motorsports Promotions
Submitted By: Camryn Sullivan
Back to News