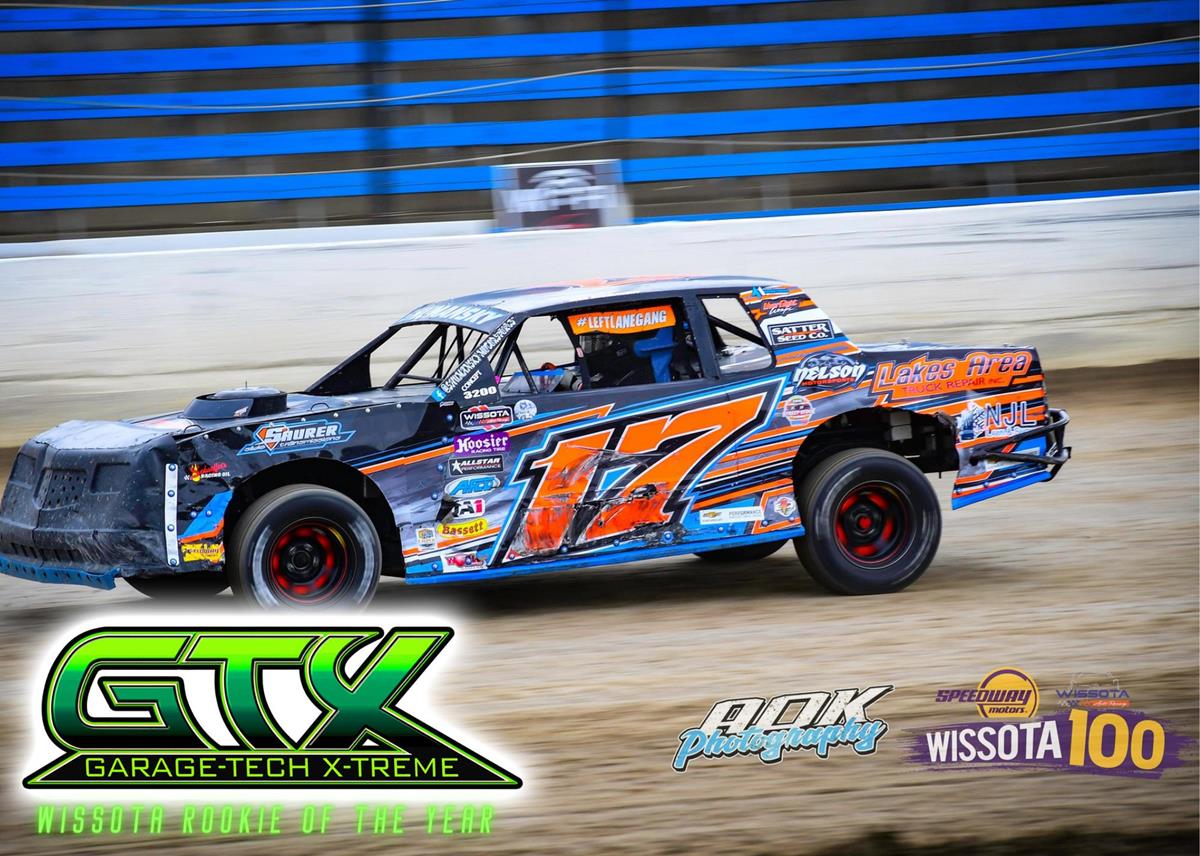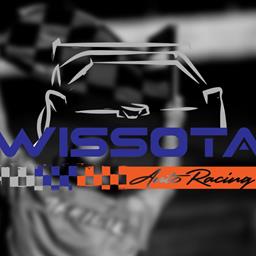 ---
Shumansky Tops WISSOTA Street Stock Rookies for 2022 ROY Title
Nick Shumanksy, from Perham, Minnesota, topped all WISSOTA Street Stock Rookies on his way to earning the 2022 WISSOTA Street Stock Rookie of the Year title at the conclusion of the 2022 racing season. Nick won the Rookie title by a wide margin of 419 points over his nearest competitor, Nathan Smith from Watertown, South Dakota.
Nick, who moved into the Street Stock class in 2022 after a limited two-year career in the WISSOTA Pure Stocks in 2020 and 2021, entered 34 events this past season at 7 tracks including racing at the I-94 Speedway in Fergus Falls, MN; at the Viking Speedway in Alexandria, MN; at the River Cities Speedway in Grand Forks, ND; at the Greenbush Race Park in Greenbush, MN; at the Buffalo River Speedway in Glyndon, MN; at the Granite City Motor Park in Sauk Rapids, MN and at the Ogilvie Raceway in Ogilvie, MN.
Of the 34 events Nick entered this season, he picked a couple that stood out as fun events including his 15th to 6th run in the feature at the Viking Speedway and the second night of the Fall Showdown at the Buffalo River Speedway when he ran side by side with Hunter Carter for the entire heat race, finishing second in a photo finish by just .008 seconds at the line.
When asked to reflect on the season, Nick said 'we spent a lot of races keeping up with guys that have been doing this for a long time and honestly just bringing the car home in one piece to keep going is a win for me!'
Sponsors on Nick's #17 include Lakes Area Truck Repair, Steve's Sanitation, Woodtick Lounge, North Central Inc.; Dot's Homestyle Pretzels, NJL Lawn and Snow, Nelson Motorsports, Satter Seed Co., All Seasons Small Engine and Powersports Repair, The Cactus and Saurer Slide Transmissions.
Nick is supported by his girlfriend Sydney Goltz, his pop Cooper and Jeff Nelson as well as the rest of his family, friends, supporters and his great sponsors for being such a huge part of his success. He wanted to give a big shoutout to 'everyone that has helped me over the season. Jeff Nelson Motorsports, Ryan Satter, Kyle, Cory and Kevin Dykhoff, Travis Saurer and the list could go on and on for a mile for the amount of support I had over the season through the highs and lows. Whether it was set up or parts or getting a transmission thrown together in a day to be able to race or turning a wrench, I really do appreciate it and wouldn't be where I am today without them!'
When asked what being the national rookie of the year means to him, Nick said 'it feels really good to finally have all the hard work starting to pay off and I'm proud to be the 2022 WISSOTA Street Stock Rookie of the Year!'
Nick plans on returning to the WISSOTA Street Stock division during the 2023 season, looking for his first Street Stock feature win and possibly contend for the track championship at his home track, the I-94 Speedway at season's end.
Garage Tech X-treme Floor Coatings is a full-service coating company that installs every type of coating to fit every application including but not limited to; garage floors, residential, showrooms, restaurants, offices, warehousing, and manufacturing. This year at the 2022 WISSOTA National Awards Banquet, one of the crowned WISSOTA Rookie of the Year winners from all eight classes will be the recipient of a 600 square foot garage floor refinish valued at over $4,200.
Congrats!
The WISSOTA Promoters Association exists to benefit its member tracks to enhance safe, profitable and successful dirt track racing, through unified, cost-effective rules, policies and procedures, enacted within a democratic environment.
The WISSOTA Promoters Association was founded in 1981 by eight track promoters in Wisconsin and Minnesota, with intent to offer uniform rules for the promoters and drivers involved in the Late Model division. Soon, the group decided to do the same for the growing Modified division.
In 1984 a voluntary steering committee was formed to oversee the business aspects that developed and to guide the future of WISSOTA's racing divisions. That steering committee evolved into a board of directors, and the non-profit racing organization became incorporated in 1986.
Promoters who join the organization become, in essence, part owners of the racing organization and are expected to contribute to its overall success. Each November, the WISSOTA annual meeting is held; the member promoters gather annually in this forum to discuss the future of the organization. Member promoters are given the opportunity to vote on all organizational policies and procedures as well as rules for competition in the various racing divisions. WISSOTA's member promoters and racing associations have spent approximately 30 years of hard work at the annual meetings crafting unique rules for each of the divisions, which are known as WISSOTA Late Models, WISSOTA Modifieds, WISSOTA Super Stocks, WISSOTA Street Stocks, WISSOTA Mod Fours, WISSOTA Pure Stocks and WISSOTA Hornets.
WISSOTA is proudly sponsored by Hoosier Racing Tire, Speedway Motors, AFCO Racing Products, MyRacePass, Structural Buildings, Chevrolet Performance, Engine Quest, Schaeffer's Specialized Lubricants, World Products, Manley, QA1, Allstar Performance, Bassett, Brodix Cylinder Heads, AMI Graphics, Wilwood Disc Brakes, MSD, Minuteman Press Princeton, Simpson, Hooker Headers, Marv's Trailer Sales, Leighton Broadcasting, Comp Cams, Aero, Joe Provo Racewear, Mahle, Moser Engineering, Winning Edge Graphics, Champ Pans, Performance Auto, ATD, Holley, American Solutions for Business, All Star Trophy and Awards, ERMA, and Garage-Tech X-treme.
For more information on WISSOTA, log on to www.WISSOTA.org.
---
Article Credit: FYE Motorsports Promotions
Submitted By: Camryn Sullivan
Back to News