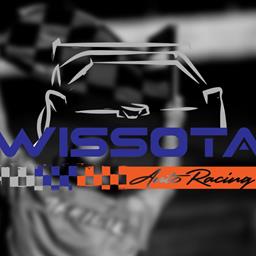 ---
Jorgensen Earns 2022 WISSOTA Pure Stock National Title
Cory Jorgensen just wrapped up his 39th season behind the wheel of a race car during the 2021 campaign and the Duluth, Minnesota veteran capped off an 18-win season with his second WISSOTA Pure Stock National Championship at season's end.
Jorgensen, who won his first national title in 1999, entered 35 events during the 2021 season and raced to wins in 18 of those events, plus he was able to finish inside the top five in 32 of the 35 races he started, en route to edging 2021 National Champ Chad Finckbone by 33 points when the season came to a close.
Cory, who won the Gondik Law Speedway Track Championship, the ABC Raceway Track Championship, the Halvor Lines Speedway Track Championship and the Wisconsin State Championship, also raced to special event wins during both nights of the Great Lakes Border Battle at Gondik Law and won the Kim Parson's Memorial event at ABC for the third year in a row. Of his 18 victories, 4 came at ABC, 6 came at Halvor Lines, 7 came at Gondik Law, plus he won once at the Rice Lake Speedway in the early stages of the season.
Cory wrapped up his 2021 season at the end of August and didn't run any September or October invitational events because of work, but had enough of a point lead that he didn't have to worry about losing his National Championship when he was out working and making money to fund the upcoming 2023 season.
When asked what his most memorable moments of 2022 were, he quickly said 'winning both nights of the Great Lakes Border Battle and running side-by-side with Aaron Bernick for the entire feature at Gondik Law on July 15th and to have Aaron race to his only feature win of the season – that was a pretty proud moment!'
To win 18 features, which is one of the highest win totals ever in a single year for Jorgensen was amazing and to win his second National Championship over the past three seasons is 'just the icing on the cake', said the 55-year-old.
Sponsors on Cory's #16 include Victory Engines, Village Lanes, Pizza Man, Tophat Tavern and A Dozen Excuses Bakery.
Cory is supported by Debbie, Aaron, his 2 dogs Macy and Maya as well as the rest of his family, friends, supporters and his great sponsors for being such a huge part of his second National Championship over the past four seasons.
Cory plans on switching things up in 2023 and will be full time behind the wheel of a WISSOTA Midwest Modified next year. He says it's time to switch classes because 'Midwest Mods run at pretty much every track around, plus there is stiffer competition and there are more specials to race at.'
The 2023 season will be Cory's 40th behind the wheel of a car. His first race was at the Jamestown Stock Car Stampede back in 1983 and since then, he has competed in many different divisions, including Thunder Cars, Street Stocks, Pro Stocks, Hobby Stocks, Super Stocks, Pure Stocks, Midwest Modifieds, Modifieds and Late Models and is excited to get back into a Midwest Mod early next Spring.
Congrats!
The WISSOTA Promoters Association exists to benefit its member tracks to enhance safe, profitable and successful dirt track racing, through unified, cost-effective rules, policies and procedures, enacted within a democratic environment.
The WISSOTA Promoters Association was founded in 1981 by eight track promoters in Wisconsin and Minnesota, with intent to offer uniform rules for the promoters and drivers involved in the Late Model division. Soon, the group decided to do the same for the growing Modified division.
In 1984 a voluntary steering committee was formed to oversee the business aspects that developed and to guide the future of WISSOTA's racing divisions. That steering committee evolved into a board of directors, and the non-profit racing organization became incorporated in 1986.
Promoters who join the organization become, in essence, part owners of the racing organization and are expected to contribute to its overall success. Each November, the WISSOTA annual meeting is held; the member promoters gather annually in this forum to discuss the future of the organization. Member promoters are given the opportunity to vote on all organizational policies and procedures as well as rules for competition in the various racing divisions. WISSOTA's member promoters and racing associations have spent approximately 30 years of hard work at the annual meetings crafting unique rules for each of the divisions, which are known as WISSOTA Late Models, WISSOTA Modifieds, WISSOTA Super Stocks, WISSOTA Street Stocks, WISSOTA Mod Fours, WISSOTA Pure Stocks and WISSOTA Hornets.
WISSOTA is proudly sponsored by Hoosier Racing Tire, Speedway Motors, AFCO Racing Products, MyRacePass, Structural Buildings, Chevrolet Performance, Engine Quest, Schaeffer's Specialized Lubricants, World Products, Manley, QA1, Allstar Performance, Bassett, Brodix Cylinder Heads, AMI Graphics, Wilwood Disc Brakes, MSD, Minuteman Press Princeton, Simpson, Hooker Headers, Marv's Trailer Sales, Leighton Broadcasting, Comp Cams, Aero, Joe Provo Racewear, Mahle, Moser Engineering, Winning Edge Graphics, Champ Pans, Performance Auto, ATD, Holley, American Solutions for Business, All Star Trophy and Awards, ERMA, and Garage-Tech X-treme.
For more information on WISSOTA, log on to www.WISSOTA.org.
(Photo provided by Cory Jorgensen & High Side Race Shots)
---
Article Credit: FYE Motorsports Promotions
Submitted By: Camryn Sullivan
Back to News