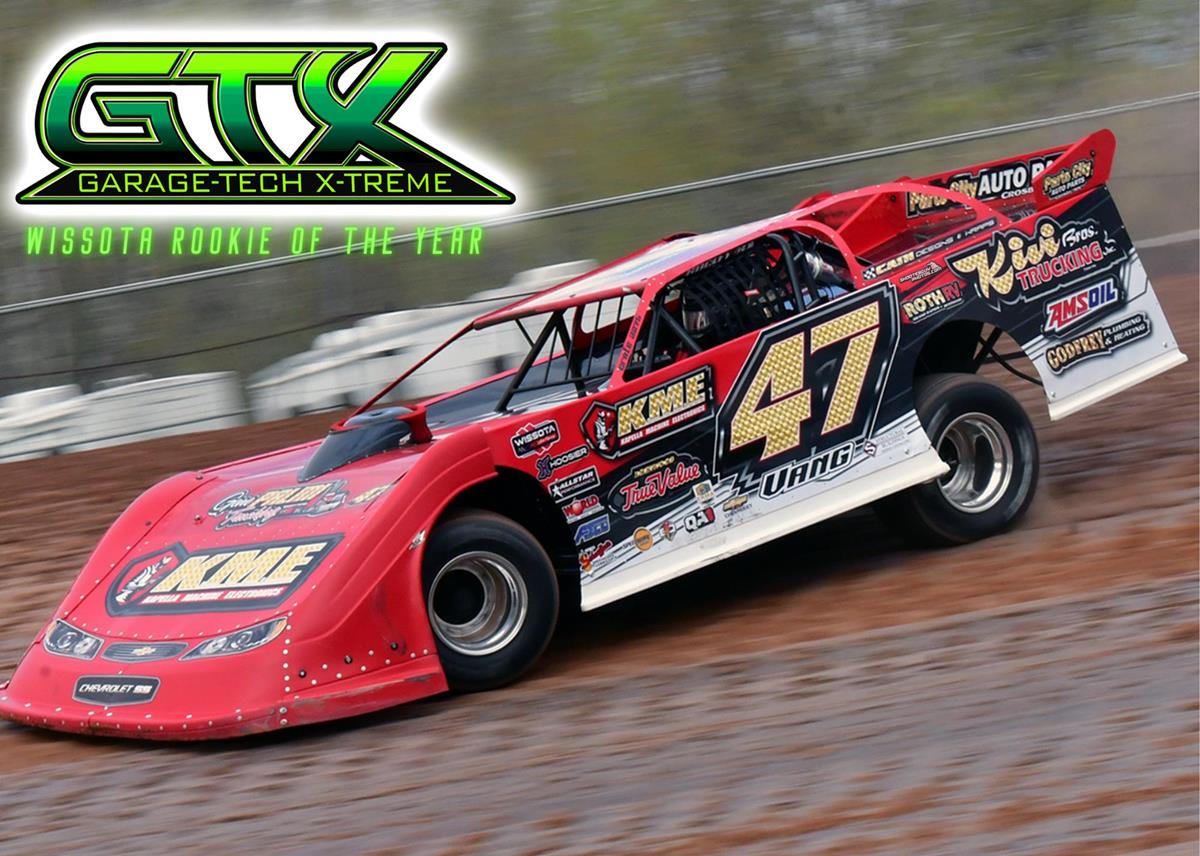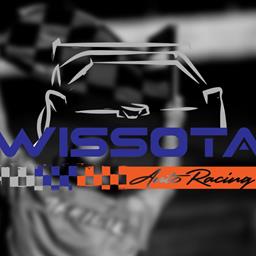 ---
Vang Victorious In 2022 WISSOTA Late Model Rookie Chase
Long-time WISSOTA Midwest Modified and Modified pilot Danny Vang from Deerwood, MN made the leap into the full-fendered WISSOTA Late Model division in 2022 and had an incredibly successful season, which earned him the title of the 2022 WISSOTA Late Model Rookie of the Year when the season wrapped up.
Vang, who had a very successful Midwest Modified and Modified career, entered his 29th season of racing action during the 2022 campaign. He started his career in Go Karts back in 1993 and ran Karts until 2002 before moving into the Midwest Modified division in 2003. As noted, he had a successful 13-year Midwest Modified career before moving up into the Modifieds in 2015. He then ran his Modified program for 7 seasons before hopping into the Late Models this past year.
Vang earned 3063 points during the 54 events that he entered during the 2022 season and topped the other 43 Late Model rookies, including runner-up and former Super Stock National Champion Kevin Burdick. Danny competed at 12 WISSOTA-sanctioned tracks throughout the season, including the I-94 Speedway in Fergus Falls, MN; the Hibbing Raceway in Hibbing, MN; the Halvor Lines Speedway in Proctor, MN; the Gondik Law Speedway in Superior, WI; the Ogilvie Raceway in Ogilvie, MN; the Grand Rapids Speedway in Grand Rapids, MN; the Fiesta City Speedway in Montevideo, MN; the Red Cedar Speedway in Menomonie, WI; the Greenbush Race Park in Greenbush, MN; the ABC Raceway in Ashland, WI; the River Cities Speedway in Grand Forks, ND and the Granite City Motor Plex in Sauk Rapids, MN.
During the 54 events he entered, he picked up 4 wins, at 4 different tracks, during his rookie season en route to his Rookie of the Year title. He was also able to parlay his solid season into a solid third-place finish in the final WISSOTA Late Model national point standings and capped off his season with 46 top-ten finishes during the 51 feature races he started.
When looking back at the '22 season, Danny recalls several events as memorable including his first-ever Late Model feature win, which came at the I-94 Speedway in Fergus Falls, MN in May in just his fourth event of the season. He also won the Kivi Bros. sponsored night at Gondik Law Speedway in Superior, Wi, which was a big night for his team since Kivi Bros. is a major sponsor of his team. Another milestone on the year was when he ran inside the top five on three occasions and picked up two podium finishes during the XR Northern Storm Series. Along with those events, winning the Halvor Lines Speedway Track Championship and being crowned as the Minnesota State Champ were big accomplishments this past season as well.
Sponsors on Danny's #47 include Pat Kapella with K.M.E., Kivi Bros. Trucking, Deerwood True Value, Godfrey Plumbing and Heating, Cuyuna Lakes Parts City, Amsoil and Roth RV.
He is supported by his wife Anne, their daughters Lilly and Olivia as well as his dad Ollie, Brian and Josh. Danny also wanted to give a big shoutout to longtime racer Harry Hanson for mentoring him throughout his rookie season.
Being the Late Model Rookie of the Year has been a bucket list item for Danny for many years. He said 'when Pat Kapella presented the opportunity to drive one of his Late Models at the end of the 2021 season, I was like a kid in a candy store. This was a once-in-a-lifetime opportunity so we kept focused all season but at the same time it has been one of the most enjoyable seasons in quite some time.'
Danny said of his 2023 plans 'after many years of racing Modifieds, I think we have found our place. This has been a great year and we are already excited to get rolling for 2023.'
Garage Tech X-treme Floor Coatings is a full-service coating company that installs every type of coating to fit every application including but not limited to; garage floors, residential, showrooms, restaurants, offices, warehousing, and manufacturing. This year at the 2022 WISSOTA National Awards Banquet, one of the crowned WISSOTA Rookie of the Year winners from all eight classes will be the recipient of a 600-square-foot garage floor refinish valued at over $4,200.
Congrats!
The WISSOTA Promoters Association exists to benefit its member tracks to enhance safe, profitable and successful dirt track racing, through unified, cost-effective rules, policies and procedures, enacted within a democratic environment.
The WISSOTA Promoters Association was founded in 1981 by eight track promoters in Wisconsin and Minnesota, with intent to offer uniform rules for the promoters and drivers involved in the Late Model division. Soon, the group decided to do the same for the growing Modified division.
In 1984 a voluntary steering committee was formed to oversee the business aspects that developed and to guide the future of WISSOTA's racing divisions. That steering committee evolved into a board of directors, and the non-profit racing organization became incorporated in 1986.
Promoters who join the organization become, in essence, part owners of the racing organization and are expected to contribute to its overall success. Each November, the WISSOTA annual meeting is held; the member promoters gather annually in this forum to discuss the future of the organization. Member promoters are given the opportunity to vote on all organizational policies and procedures as well as rules for competition in the various racing divisions. WISSOTA's member promoters and racing associations have spent approximately 30 years of hard work at the annual meetings crafting unique rules for each of the divisions, which are known as WISSOTA Late Models, WISSOTA Modifieds, WISSOTA Super Stocks, WISSOTA Street Stocks,
WISSOTA Mod Fours, WISSOTA Pure Stocks and WISSOTA Hornets.
WISSOTA is proudly sponsored by Hoosier Racing Tire, Speedway Motors, AFCO Racing Products, MyRacePass, Structural Buildings, Chevrolet Performance, Engine Quest, Schaeffer's Specialized Lubricants, World Products, Manley, QA1, Allstar Performance, Bassett, Brodix Cylinder Heads, AMI Graphics, Wilwood Disc Brakes, MSD, Minuteman Press Princeton, Simpson, Hooker Headers, Marv's Trailer Sales, Leighton Broadcasting, Comp Cams, Aero, Joe Provo Racewear, Mahle, Moser Engineering, Winning Edge Graphics, Champ Pans, Performance Auto, ATD, Holley, American Solutions for Business, All Star Trophy and Awards, ERMA, and Garage-Tech X-treme.
For more information on WISSOTA, log on to www.WISSOTA.org.
---
Article Credit: FYE Motorsports Promotions
Submitted By: Camryn Sullivan
Back to News