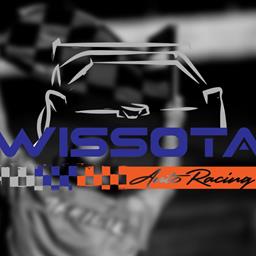 ---
Canadian Reed Races to 2022 Midwest Modified Rookie of the Year Honors
Sixteen-year-old Kolby Reed, from Thunder Bay, Ontario, Canada just capped off a tremendous rookie season behind the wheel of his #89 WISSOTA Midwest Modified, which lead to the teenager being crowned as the 2022 WISSOTA Midwest Modified Rookie of the Year for his year-long efforts.
Reed, who has been around racing for his entire life, but had not competed in any type of race car until this past season, competed weekly at the new Thunder City Speedway in Thunder Bay, Ontario all season long and also entered events at the Red Cedar Speedway in Menomonie, WI; the Rice Lake Speedway in Rice Lake, WI; the Emo Speedway in Emo, ON; the Gondik Law Speedway in Superior, WI; the ABC Raceway in Ashland, WI; the Halvor Lines Speedway in Proctor, MN; the Buffalo River Speedway in Glyndon, MN and the Ogilvie Raceway in Ogilvie, MN. During his 2022 season, Kolby entered 34 events and picked up twenty top-ten finishes, while finishing inside the top five on seven occasions.
Kolby's Rookie campaign came right down to the final race as Elk Mound, Wisconsin's William Moelter and Dalbo, Minnesota's Cole Elton both had shots to overtake Reed during the final weeks of the season, but Kolby was able to withstand their challenges and edge Moelter by a mere 8 points for the ROY title.
When looking back on his rookie season, Kolby picked out a few events that stood out as memorable to him. 'Winning my first heat race, winning my first b-main, finishing my first race, finishing a career-best second in the feature at my home track (Thunder City Speedway) and making the feature at the Northern Nationals in Superior were big moments for me and for our team this year.'
Sponsors on Kolby's #89 include Chaschuk Enterprises, Half Way Motors, Auto 1 Home Paints, Thunder Contracting, RML Contracting LTD, Waste Connections, Northern Sheet Metal and Contracting, Teleco, Superior Structural Systems, Sleeping Giant Brewery, Alloy Technical Services, Bay City Energy, Itec 2000, Harbour Metals, Mezo Motors, Thunder Bay Truck Centre, B&B Farms, Pizza Hut, AM Ludwig's Sawshop, Certified, A1 Salvage, Link Belt Excavators, Avant, S&R Electronics, NAPA, Dyco, Daytona's and Tait Bros.
He wanted to also throw a special thanks to his support system, which consists of his mom Rachel, dad Greg, brother Drake and pit guy Kevin. He went on to say 'I can not thank everyone that supports me enough. Winning the Rookie of the Year for me means that you can achieve anything if you want it bad enough! – Thanks to all my fans, friends and family for your support – it means so much!'
Kolby said 'I would like to thank John Trevisanutto and Colin Chaschuk for the opportunity to drive the car. I was chosen out of 36 people which was amazing. I would like to thank my dad for the countless hours in the garage, my brother for helping and always cheering me on and my mom for banging tin and washing tires. Kevin Mandryk for always helping on the car in the garage or in the pits, thank you!'
Kolby's 2023 season looks bright. He plans on racing as often as possible in search of his first career feature win in the process. He said 'it was a great first year in my MB Customs car and we can't wait to see what next season brings.'
Garage Tech X-treme Floor Coatings is a full-service coating company that installs every type of coating to fit every application including but not limited to; garage floors, residential, showrooms, restaurants, offices, warehousing, and manufacturing. This year at the 2022 WISSOTA National Awards Banquet, one of the crowned WISSOTA Rookie of the Year winners from all eight classes will be the recipient of a 600-square-foot garage floor refinish valued at over $4,200.
Congrats!
The WISSOTA Promoters Association exists to benefit its member tracks to enhance safe, profitable and successful dirt track racing, through unified, cost-effective rules, policies and procedures, enacted within a democratic environment.
The WISSOTA Promoters Association was founded in 1981 by eight track promoters in Wisconsin and Minnesota, with intent to offer uniform rules for the promoters and drivers involved in the Late Model division. Soon, the group decided to do the same for the growing Modified division.
In 1984 a voluntary steering committee was formed to oversee the business aspects that developed and to guide the future of WISSOTA's racing divisions. That steering committee evolved into a board of directors, and the non-profit racing organization became incorporated in 1986.
Promoters who join the organization become, in essence, part owners of the racing organization and are expected to contribute to its overall success. Each November, the WISSOTA annual meeting is held; the member promoters gather annually in this forum to discuss the future of the organization. Member promoters are given the opportunity to vote on all organizational policies and procedures as well as rules for competition in the various racing divisions. WISSOTA's member promoters and racing associations have spent approximately 30 years of hard work at the annual meetings crafting unique rules for each of the divisions, which are known as WISSOTA Late Models, WISSOTA Modifieds, WISSOTA Super Stocks, WISSOTA Street Stocks, WISSOTA Mod Fours, WISSOTA Pure Stocks and WISSOTA Hornets.
WISSOTA is proudly sponsored by Hoosier Racing Tire, Speedway Motors, AFCO Racing Products, MyRacePass, Structural Buildings, Chevrolet Performance, Engine Quest, Schaeffer's Specialized Lubricants, World Products, Manley, QA1, Allstar Performance, Bassett, Brodix Cylinder Heads, AMI Graphics, Wilwood Disc Brakes, MSD, Minuteman Press Princeton, Simpson, Hooker Headers, Marv's Trailer Sales, Leighton Broadcasting, Comp Cams, Aero, Joe Provo Racewear, Mahle, Moser Engineering, Winning Edge Graphics, Champ Pans, Performance Auto, ATD, Holley, American Solutions for Business, All Star Trophy and Awards, ERMA, and Garage-Tech X-treme.
For more information on WISSOTA, log on to www.WISSOTA.org.
---
Submitted By: Camryn Sullivan
Back to News